I was in a store the other day and they already had Halloween things out. Pretty soon, store shelves will be lined with Christmas stuff and will be piping in Christmas music. The holiday season seems to come earlier each year. And I love it.
Christmas is definitely the most wonderful time of year. I love the music, the movies, the décor, the lights, the food, the family gatherings, and mostly, the good cheer. But it's also about profits.
Mariah Carey has certainly cashed in on Christmas. In 1994, she released her first Christmas album, 'Merry Christmas,' featuring the smash 'All I Want for Christmas is You.' The song became a global success, topping the charts in 26 countries. In the U.S., though, it didn't crack Billboard's Top 10 until 2017.
However, it became a No. 1 song for the first time 25 years after its release in 2019, then again in 2020, and again in 2021. The song also had 1 billion streams on Spotify in December of last year. It has sold over 16 million copies worldwide, making it the best-selling holiday song by a female artist, and one of the top-selling singles in music history. It has also reportedly generated $60 million in royalties.
It's no wonder, then, that Carey has recently attempted to trademark the title of "Queen of Christmas."
The singer is seeking to retain the rights to the moniker, along with "QOC," "Princess of Christmas" and "Christmas Princess," to be used in all kinds of categories, ranging from musical productions to nail polish. After the application was made public, a couple of other festive females have taken issue with the filing.
The first is Elizabeth Chan, an artist who records only holiday music. She was dubbed the "Queen of Christmas" by the press before she adopted the honorific herself and used it as the title of her 2021 album. Chan retained attorney Louis W. Tompros to file a formal declaration of opposition to Carey's trademark claims, which he characterizes as "classic trademark bullying."
The name really picked up steam after the New Yorker profiled Chan in 2018 with the simple headline: "The Queen of Christmas." The article described Chan as "America's most successful, and perhaps only, full-time Christmas-song singer-slash-composer." She asserts, "Christmas is for everyone. It's meant to be shared; it's not meant to be owned."
Chan's filing also points out that Carey has said in interviews that she doesn't want the title. As recently as late 2021, Carey said of the 'Queen of Christmas' moniker: "That was other people, and I just want to humbly say that I don't consider myself that."
Singer Darlene Love has also taken exception to Carey's application. Love sang several hits on 'Phil Spector's Christmas Album' in 1963, which many people consider to be the greatest Christmas pop album of all time. David Letterman even invited Love on his program to sing 'Christmas (Baby Please Come Home)' every year from 1986 through 2014.
"Is it true that Mariah Carey trademarked 'Queen of Christmas'?" Love wrote. "What does that mean, that I can't use that title? David Letterman officially declared me the Queen of Christmas 29 years ago, a year before she released 'All I Want for Christmas Is You,' and at 81 years of age I'm NOT changing anything," she declared. "I've been in the business for 52 years, have earned it and can still hit those notes! If Mariah has a problem, call David or my lawyer!!"
It's a vicious fight for the title of Christmas royalty, especially when Christmas royalties are at stake.
The following two tabs change content below.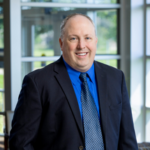 Elder Law and Estate Planning Attorney
at
McCarty Law LLP
Hoping to follow in his father's footsteps from a young age, Reg's practice primarily consists of advising individuals on estate planning, estate settlement and elder law matters. As Reg represents clients in matters like guardianship proceedings and long-term care admissions, he feels grateful to be able to offer families thorough legal help in their time of need.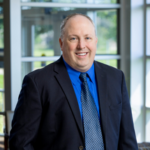 Latest posts by Reg P. Wydeven (see all)