Kia Boyz Will Be Kia Boyz
Wisconsin is well known for some awesome things, like cheese, brats, waterparks and supper clubs. But then, we're also known for some not so awesome things, such as obesity, polar vortexes, high taxes and serial killers. And most recently, the Kia Boyz.
The name is attributed to a bunch of teenagers in Milwaukee who steal late-model Kias and Hyundais and have filmed themselves joyriding through the city's streets. Some of the thieves are even middle school-aged children. Apparently, the youths target Kia models made in 2011 or later and Hyundais made in 2015 or later, that still use keys and not push-to-start buttons.
There are videos posted all over social media of the kids using screwdrivers to break a window and peel back the steering column and USB cables to jump-start the ignition. Kias and Hydundais are popular choices because they aren't equipped with immobilizers, which are electronic security devices fitted to a car that prevent the engine from being started unless the correct key (known as a transponder or smart key) is present. All 2022 models of Kias and Hyundais now come equipped with immobilizers.
The practice went viral in 2020, and well over 5,000 Kias and Hyundais were stolen in Milwaukee in 2021. According to the MacIver Institute, 3,568 vehicles were stolen in Milwaukee in the first 5 months of this year – an average of more than 23 per day, which is almost one per hour. The problem is so rampant that the Milwaukee Police Department now gives out steering wheel locks free of charge to owners of the vehicles.
As a result, late last year, a class-action lawsuit was filed against Hyundai and Kia, alleging the car makers were defective in designing and manufacturing their vehicles. The plaintiffs allege that due to these defects, especially in the ignition systems, Kia and Hyundai vehicles are being specifically targeted by thieves.
According to the lawsuit, which has been filed in the U.S. District Court of Eastern District of Wisconsin, the spree should be considered an "epidemic," as 66% of all stolen cars are either Kias or Hyundais. Thefts of the two makes in Milwaukee have increased by 2,500% in the last year. Much of the lawsuit is actually sealed, as the plaintiffs don't want to give any more helpful tips to would-be carjackers than can already be found on social media.
Members of the class-action lawsuit include, "All persons residing in Wisconsin who purchased or leased a Class Vehicle," as well as two sub-classes: (1) "[a]ll persons residing in Wisconsin who purchased or leased a Class Vehicle that was stolen, which required that person to satisfy a deductible on an auto insurance policy to have the car repaired and/or replaced," and (2) "all adult persons residing in Milwaukee, Wisconsin, whose safety is affected as a result of this 'epidemic' and whose insurance premiums have or will increase as a result of the ease with which the Class Vehicles can be stolen."
The suit continues, "As the Complaint details, these car thieves figured out what an entire team of Hyundai and Kia engineers seemingly missed: the companies' vehicles are designed and manufactured with subpar security measures, thereby making them incredibly easy to steal. These design flaws pose significant safety risks and create a substantial financial burden for consumers."
Since the suit was filed in Wisconsin, vehicle owners in Missouri, Kansas, Illinois, Iowa, Kentucky, Texas and Ohio have joined.
A buddy of mine who lives in Milwaukee had the wheels stolen off his car. He's been driving around tirelessly trying to find them.
The following two tabs change content below.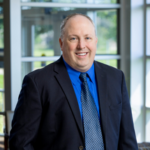 Elder Law and Estate Planning Attorney
at
McCarty Law LLP
Hoping to follow in his father's footsteps from a young age, Reg's practice primarily consists of advising individuals on estate planning, estate settlement and elder law matters. As Reg represents clients in matters like guardianship proceedings and long-term care admissions, he feels grateful to be able to offer families thorough legal help in their time of need.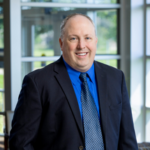 Latest posts by Reg P. Wydeven (see all)