The 1970s were a funky time. During that decade, concoctions made in a lab rapidly started replacing the real thing.
Disco music came onto the scene and keyboard synthesizers and drum machines were used in favor of traditional instruments. Donna Summer's "I Feel Love" became the first disco hit to use a completely synthesized background track.
Synthetic fibers, such as spandex, rayon and nylon were used to make clothing instead of natural ones, like cotton, fiber and silk. After all, one of the staples of '70s fashion was the polyester leisure suit.
Procter & Gamble was a manufacturing giant during that time, churning out products that scientists in labs developed to make our lives easier and better. Some of their famous brands include laundry products like Tide, Bounce, and Downy; Pampers; paper products such as Bounty and Charmin; and personal sundries including Always, Gillette and Venus, Head & Shoulders, Crest and Oral-B.
In the '60s, P&G tasked their research and development team to solve a dilemma that plagued the world for generations – manufacture the perfect potato chip. Consumers complained about them being too greasy, having too much air in the package, and being too fragile, resulting in too many crumbs in the bottom of the bag.
Fred Bauer, an organic chemist with P&G, spent two years using supercomputers to ascertain the best possible size and shape for the new chip. He settled on a hyperbolic paraboloid, or saddle-shaped, chip, which was aerodynamically designed to result in the least amount of breakage possible. He also developed a tubular package with a removable lid to maximize the amount of chips, reduce breakage, and maintain freshness.
When he couldn't get the flavor right, though, P&G enlisted researcher Alexander Liepa to pick up the baton. Liepa created a dough consisting of potato flakes, rice, wheat, and corn, which was rolled out into a super thin layer and then cut into an oval shape. Gene Wolf, a mechanical engineer (and science fiction and fantasy author) designed a machine to shape and cook the chips, then deposit them into their container.
Finally, in 1968, P&G released Pringles, which they initially marketed as "Newfangled Potato Chips." While P&G was clearly satisfied with their product, competitors weren't too thrilled. Old school potato chip manufacturers opposed this new snack that was made in a lab, contending it shouldn't even be considered a potato chip. They cited the products' ingredients, which don't even list real potatoes, but rather "dehydrated processed potato."
The U.S. Food and Drug Administration agreed. In 1975, the FDA ruled that Pringles would have to change its packaging unless P&G disclosed that they contained no real potatoes. Instead, P&G marketed them as "potato crisps" instead of "chips."
While the rebranding fixed things here, it actually created more problems abroad. Potato chips in Great Britain are actually called potato crisps. While they fought to be called "chips" in the U.S., from 2007 to 2009, Pringles argued (in three different levels of British courts) that their snacks should not be considered potato crisps in the U.K. because they don't contain real potatoes and their shape "is not found in nature."
The reason for the change of heart was to avoid Britain's Value Added Tax, which applies to all potato chips and similar foods made from potato or potato flour. Because Pringles can't catch a break, the courts held that their snack did constitute a potato crisp, and P&G had to pay $160 million in taxes.
The moral here, is not to mess with the potato industry. They have eyes everywhere.
The following two tabs change content below.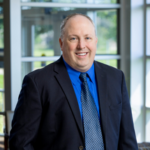 Elder Law and Estate Planning Attorney
at
McCarty Law LLP
Hoping to follow in his father's footsteps from a young age, Reg's practice primarily consists of advising individuals on estate planning, estate settlement and elder law matters. As Reg represents clients in matters like guardianship proceedings and long-term care admissions, he feels grateful to be able to offer families thorough legal help in their time of need.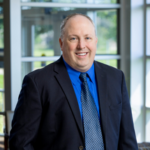 Latest posts by Reg P. Wydeven (see all)