Over the last several years, my family has really gotten into fishing. We love to go to my in-laws' cottage and head out to Shawano Lake in search of northern pike. There's nothing better than a fish fry with pike caught that day. While I'm getting better at cleaning fish, it's a wonderful thing for humanity that I went to law school instead of medical school.
Most of the time we don't clean the fish – we just catch and release. If we happen to nab a big one, however, we'll take a picture so we can brag to one another about our angling proficiency. My kids taught me a trick, though. They instructed me to hold the fish and extend my arms completely to the camera – the forced perspective will make it look as though I've caught a whopper.
Apparently that same trick has gotten Burger King into hot water.
Walter Coleman is the head plaintiff in a class action lawsuit against the fast-food chain. Coleman, along with the other members of the class, are alleging that Burger King is guilty of false advertising by misleading customers about the size of their burgers and is tricking them into purchasing a substandard product. The class includes anyone who bought an "overstated" Burger King item between September of 2017, when the suit alleges Burger King began to exaggerate the size of its menu items, and when the lawsuit is ultimately resolved.
The lawsuit, which was filed earlier this year in the U.S. District Court for the Southern District of Florida, alleges, "Burger King's advertisements for its burger and menu items are unfair and financially damaging consumers as they are receiving food that is much lower in value than what was promised." The action is seeking monetary damages, but also demands that Burger King "correct the deceptive behavior."
According to the suit, Burger King's ads portray their burgers with "oversized meat patties and ingredients that overflow over the bun to make it appear that the burgers are approximately 35% larger in size, and contain more than double the meat." Court filings include photos comparing actual burgers to those shown in advertisements.
In addition, the lawsuit cites a BBC report from July of 2010 about an ad for Burger King's Tendercrisp chicken sandwich that was ordered off the air by the British Advertising Standards Authority for being misleading. Regulators investigated after receiving numerous customer complaints about the Tendercrisp's size and concluded, "The burgers in the hands of an average-sized man…did not fill the hands to the same extent as the burger featured in the advert."
While the Tendercrisp is not on the list of offenders, the lawsuit does accuse Burger King of exaggerating the proportions of the Single Quarter Pound King, the Fully Loaded Croissan'Wich and the King's signature burger, the Whopper.
Anthony Russo, a Florida-based attorney who represents the plaintiffs, told the Washington Post that the lawsuit is intended to hold large corporations like Burger King accountable. "Little situations – what some would consider to be a little situation like this – could lead to unfettered behavior from big corporations," he said, and left unchecked, misleading advertisements could become the "rule rather than an exception."
"Big or small, justice is justice, and laws are laws," Russo told NBC News. "And just because something happens to appear in someone's opinion to be minor doesn't mean that it is."
A spokesperson told CBS MoneyWatch that, "Burger King does not comment on pending or potential litigations." However, the spokesperson purportedly said the chain would co-whopperate with any investigation.
The following two tabs change content below.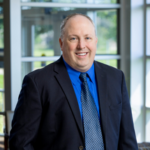 Elder Law and Estate Planning Attorney
at
McCarty Law LLP
Hoping to follow in his father's footsteps from a young age, Reg's practice primarily consists of advising individuals on estate planning, estate settlement and elder law matters. As Reg represents clients in matters like guardianship proceedings and long-term care admissions, he feels grateful to be able to offer families thorough legal help in their time of need.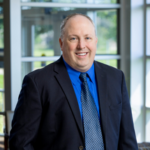 Latest posts by Reg P. Wydeven (see all)