Late last year, my son had a COVID exposure, so he got a rapid test at the Center for COVID Control in Darboy. He said he was in and out in a jiffy and thankfully his test came back negative.
So, he had a very positive experience there. But not everyone did.
Last month, the Post Crescent ran an article on the popular testing site. The Center for COVID Control is a nationwide company that received criticism for unsafe conditions and undependable tests.
As a result, the City of Appleton took to Twitter to warn residents that the center wasn't run by the city's health department, adding, "Please BEWARE."
The Center for COVID Control had over 300 pop-up sites across 29 states, dozens of which were in Wisconsin, mostly in the southeast part of the state. USA Today published an article indicating that the company, however, was being investigated for allegedly scamming people out of money and personal information.
According to its website, the company partnered with a Centers for Disease Control and Prevention-approved and licensed laboratory – but it doesn't say which one.
The City of Appleton and Outagamie County aren't the only governmental agencies concerned about the Center for COVID Control's practices. Multiple state and federal agencies are investigating the outfit for allegedly delivering inaccurate and even falsified test results.
Washington state Attorney General Bob Ferguson filed a lawsuit against Center for COVID Control, calling it a "sham" testing center and accusing it of improperly handling tests and providing fake, or no test results at all.
The company was founded in 2020 by married couple Akbar Syed and Aleya Siyaj. Ferguson claims the couple "failed to deliver prompt, valid and accurate results" to customers. Employees were also instructed to "lie to patients on a daily basis." He also asserts the center improperly billed patients by intentionally lying about their test results and indicating another test was required, making the patient pay for two tests instead of one.
Keith Ellison, Minnesota's Attorney General, also sued the Center for COVID Control, alleging they "either failed to deliver test results, or delivered test results that were falsified or inaccurate." Minnesotans complained that the company never delivered their COVID-19 test results, they received test results for other people, or received results "with false or inaccurate information about their test."
According to the Attorney General's office, former employees of the company claimed the demand for services grew so rapidly that the testing sites could not keep up, so samples were "being stuffed in trash bags strewn across the office floor."
The Center for COVID Control is also being investigated by the Illinois Attorney General's Office, the Oregon Department of Justice and the Centers for Medicare and Medicaid Services, which is part of the U.S. Department of Health and Human Services. Even the Federal Bureau of Investigation has gotten involved by searching the Center's headquarters in Rolling Meadows, Illinois.
Meanwhile, Syed and Siyaj flaunted their wealth on social media, posting pictures of their luxury cars, including a Lamborghini and a Ferrari, as well as a new home.
In response to the investigations, however, the Center for COVID Control suspended its operations and is not administering COVID-19 tests at any of its sites.
Because COVID has been so hard, I bought my wife a map of the world, gave her a dart, told her to throw it and wherever it landed, I said I would take her on vacation. Turns out, we're spending two weeks behind the fridge.
The following two tabs change content below.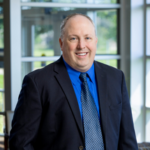 Elder Law and Estate Planning Attorney
at
McCarty Law LLP
Hoping to follow in his father's footsteps from a young age, Reg's practice primarily consists of advising individuals on estate planning, estate settlement and elder law matters. As Reg represents clients in matters like guardianship proceedings and long-term care admissions, he feels grateful to be able to offer families thorough legal help in their time of need.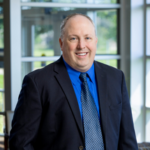 Latest posts by Reg P. Wydeven (see all)