2020 was a tough year. The pandemic shut the world down – we couldn't go anywhere or do anything. Then, this summer, we got a brief respite when the vaccine arrived. It was short lived, however, as the Delta variant caused us to put our masks back on.
One of the things that helped us get through the early stages of the pandemic was 'Tiger King,' Netflix's documentary about Joe Exotic and a colorful cast of characters, all centered around their privately owned big cat zoos. The show had 34 million viewers in its first 10 days on the streaming platform.
Well, as we head into cold and flu season, it's unfortunately looking like things aren't going to get any better with the pandemic. But thankfully, we're going to get a booster shot of Joe Exotic when 'Tiger King' Season 2 airs on Netflix on November 17.
The docuseries featured Joe Exotic, a/k/a Joseph Maldonado-Passage, the founder of The Greater Wynnewood Exotic Animal Park in Oklahoma, and his years-long feud with Carole Baskin, owner of Big Cat Rescue, a sanctuary near Tampa, Florida.
By the end of season 1, Joe Exotic was sentenced to 22 years in prison, which he is serving in FMC Fort Worth in Texas, for various crimes, including killing tigers to make room for more big cats at his park. Oh, and also for paying his handyman, Allen Glover, $3,000 to kill Carole.
While you would suspect that Carole would be the protagonist of the show, it seems there are no "good guys" in the big cat world. One of the subplots of the series was the disappearance of Carole's late husband, Don Lewis, a millionaire and animal sanctuary owner. Carole became the sole owner of the sanctuary after his disappearance, which Joe Exotic and others believe is because Carole fed him to their cats.
So, Carole and her current husband, Howard, declined to be involved with 'Tiger King' season 2 when they were approached by Netflix and the show's production company, Royal Goode Productions. Producers Eric Goode and Rebecca Chaiklin reached out to the couple to "clear the air" regarding Carole's distaste for the first installment of the documentary and secure her participation in the sequel.
"Carole Baskin's response was clear and unequivocal: 'No. And lose my number,'" Howard said. That's why when she and Howard saw the trailer for season 2, they were "shocked" to see footage captured during filming for the first season that "prominently depicts Baskin as a central element of the sequel."
As a result, the couple sued Netflix and Royal Goode Productions, alleging that the use of their footage for anything other than the initial documentary violates the release forms that the Baskins signed prior to filming. As part of the suit, the couple sought a temporary restraining order to prevent Netflix from using footage of them in season 2.
However, Virginia M. Hernandez Covington, senior judge of the U.S. District Court for the Middle District of Florida, ruled that Carole and Howard "are not entitled to the extraordinary remedy of a temporary restraining order." She held that the Baskins "are not entitled to the extraordinary remedy of a temporary restraining order, which would be entered before Defendants have had an adequate opportunity to respond."
"While the Court understands the Baskins' frustration, it does not appear that inclusion of Defendants' footage of the Baskins will cause any immediate harm that cannot be compensated with monetary damages," the ruling stated.
It'll be interesting to see how the case turns out. Instead of big cats, I think Carole should focus on Wisconsin's state bird and open the Baskin Robins Sanctuary.
The following two tabs change content below.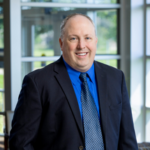 Elder Law and Estate Planning Attorney
at
McCarty Law LLP
Hoping to follow in his father's footsteps from a young age, Reg's practice primarily consists of advising individuals on estate planning, estate settlement and elder law matters. As Reg represents clients in matters like guardianship proceedings and long-term care admissions, he feels grateful to be able to offer families thorough legal help in their time of need.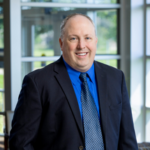 Latest posts by Reg P. Wydeven (see all)