Don't Call Us, We'll Call You
Like most of the planet, I'm getting pretty tired of the pandemic. Almost all of Wisconsin is still considered to be in high community transmission and the CDC recommends still being masked in public indoor settings.
But, at least we're no longer confined to our homes. For me, working from home last year was tough. Even though my workday was done, I never felt like I left work. I always thought about going downstairs and returning a few emails or checking on voicemails.
Apparently, I wasn't alone. While this can be the norm for many people who work from home, for Portuguese employees, that's about to change.
Earlier this month, Portugal's parliament approved new rules designed to create a healthier work-life balance for its residents working remotely. Like many countries around the world, Portugal has seen a huge surge in employees working from home as a result of the COVID-19 pandemic.
According to Portugal's ruling Socialist Party, the new rules would penalize employers, including fining them, for contacting workers outside of office hours. Businesses must also now contribute to expenses that workers have incurred because of switching to working remotely, including higher electricity and internet bills, but not water. However, employers can deduct these costs as a business expense.
Under the new measures, employers are precluded from monitoring their employees while they work at home. Parents of young children now have the right to work from home without having to arrange it in advance with their employers, until their child turns eight years old. Finally, companies are expected to organize in-person meetings at least every two months to address loneliness caused by working remotely.
Members of the Portuguese Parliament did reject a proposal that included the so-called "right to disconnect," or the legal right to switch off work-related messages and devices outside office hours.
Small businesses are given a break, though. The new rules do not apply to businesses having fewer than 10 employees.
Portugal has always been ahead of the curve when it came to labor laws passed as a direct result of the COVID-19 pandemic. In January of this year, the country implemented temporary rules that made working remotely a mandatory option, with very few exceptions. Plus, employers were obligated to provide employees with the tools necessary for working from home.
At the recent Web Summit conference in Lisbon, Portugal's Minister of Labour and Social Security, Ana Mendes Godinho, said that the government needed to intervene after it became clear not all employees had equal access to IT equipment. "The pandemic has accelerated the need to regulate what needs to be regulated," she said profoundly. "Telework can be a 'game changer' if we profit from the advantages and reduce the disadvantages."
Mendes Godinho believes that the new rules will attract foreign workers seeking a change of scenery. "We consider Portugal one of the best places in the world for these digital nomads and remote workers to choose to live in, we want to attract them to Portugal," she told the Web Summit audience.
Portugal does have very mild winters, with daytime temperatures reaching the 60s. So, for countries with harsher winters, working there remotely may be attractive. But instead of people flocking to Portugal for the winter being referred to as snowbirds, they're actually called Portugeese.
The following two tabs change content below.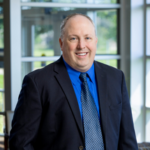 Elder Law and Estate Planning Attorney
at
McCarty Law LLP
Hoping to follow in his father's footsteps from a young age, Reg's practice primarily consists of advising individuals on estate planning, estate settlement and elder law matters. As Reg represents clients in matters like guardianship proceedings and long-term care admissions, he feels grateful to be able to offer families thorough legal help in their time of need.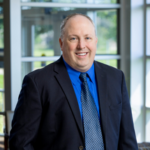 Latest posts by Reg P. Wydeven (see all)