The NBA season is almost ready to tip off. I can't wait to see the Bucks defend their championship and hopefully repeat!
Brooklyn Nets fans, however, argue that there should be an asterisk next to Milwaukee's title. Superstar James Harden missed the first half of the second-round, seven-game playoff series due to a hamstring injury, and when he returned, he clearly wasn't at 100%. Additionally, all-star point guard Kyrie Irving missed the second half of the series with a sprained ankle. Despite these injuries, Kevin Durant still almost single-handedly defeated the Bucks, and would have if his shoes were a size smaller.
Well, it looks like Durant and Harden will again have to carry the bulk of the load to unseat the Bucks this year, as Kyrie Irving may miss half of the season.
Last month, Irving participated in the Nets' media day by Zoom from a remote location, presumably due to New York City's new rule that requires professional athletes to show proof of at least one vaccine shot to either practice or play in the city.
"There are just a lot of questions about what's going on in Kyrie's world and I think I'd like to keep that private and manage it the right way with my team and move forward with a plan," he told reporters when asked about his vaccination status.
"That's on Kyrie and that's his personal decision. What he does is not on us to speculate what may happen," Durant responded when asked about his missing teammate. "We trust in Kyrie, and I expect us to have our whole team at some point."
Irving's decision may be costly. According to NBA spokesman Mike Bass: "Any player who elects not to comply with local vaccination mandates will not be paid for games that he misses." Because of New York's rule, if Irving isn't vaccinated, he will not be permitted to play in any games in the city.
Irving has a base salary of $34.9 million this season, meaning he makes about $425,000 per game. With 41 games in Brooklyn, plus two in Madison Square Garden against the New York Knicks, he could lose over $18 million by not being available in the regular season.
While Nets fans may be sweating, Knicks fans can breathe easier, as the team announced that its roster is fully vaccinated, as are 90% of the league's other players.
New York isn't the only NBA city to impose vaccination requirements for athletes. San Francisco, home of the Golden State Warriors, also has a vaccine mandate for people 12 years of age and older in any indoor event with more than 1,000 people. According to the city's Department of Public Health, "Under the current order, if unvaccinated, they cannot enter indoor areas regardless of the reason they are unvaccinated and cannot test out of this requirement even if they have a medical or religious exemption."
Therefore, Warriors' forward Andrew Wiggins may be in the same boat as Irving. Wiggins attempted to receive an exemption to that rule from the NBA on religious grounds but was denied. He stands to lose half of his $31.5 million salary this year if he remains unvaccinated. When asked about the possible loss, Wiggins replied, "It's my problem. Not yours."
As for visiting players, they will not have to abide by New York City's and San Francisco's vaccine mandates when they face the Nets, Knicks or Warriors.
Because I have been vaccinated, I volunteered to fill in for the games Irving misses for his forfeited $18 million. I have not yet heard back from the Nets. Having seen my game, however, the Bucks wholeheartedly endorse this idea.
The following two tabs change content below.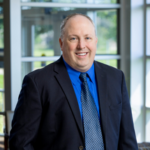 Elder Law and Estate Planning Attorney
at
McCarty Law LLP
Hoping to follow in his father's footsteps from a young age, Reg's practice primarily consists of advising individuals on estate planning, estate settlement and elder law matters. As Reg represents clients in matters like guardianship proceedings and long-term care admissions, he feels grateful to be able to offer families thorough legal help in their time of need.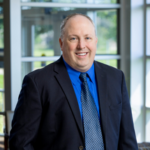 Latest posts by Reg P. Wydeven (see all)