When I was a kid, my sister and I watched a lot of MTV. One of my most memorable videos from the '80s was Phil Collins' "Take Me Home." It was a tune about wanting to go home and it featured Phil singing in front of landmarks around the world, such as London Bridge, Radio City Music Hall, and the Hollywood sign.
The memorable part of the video for me, however, was at the very end. It showed him cruising the streets of L.A. sitting in the pool that was in the back of a limousine. I had never seen anything like that before and thought it was just about the coolest thing ever.
In 1985, a limo with a pool in it was something that Robin Leach would talk about on "Lifestyles of the Rich and Famous." Fast forward 35 years, however, and a Tennessee man has made a celebrity fantasy into reality for the average person. That is, until the government pulled the plug on him.
Guy Williams is the owner of Music City Party Tub in Nashville, which operates a hot tub that rests on a trailer. Williams' hot tub on wheels has been one of the best-known party vehicles in the city's Lower Broadway entertainment district since 2019. The mobile jacuzzi holds up to seven partiers and is an extremely popular vehicle with bachelor and bachelorette parties.
Unfortunately, Williams himself is now in hot water. Nashville's metropolitan government filed a lawsuit against him in Davidson County Chancery Court. The city is requesting that a judge temporarily shut down the mobile tub because Williams is operating it without a permit.
In April of 2019, Williams visited the Nashville Metro Public Health Department to get approval for his hot tub on a trailer. According to the department, Williams was told to submit design plans and apply for a pool permit. MPHD Environmental Health Bureau Director Hugh Atkins inspected the trailer outfitted with the mobile hot tub and provided Williams with a detailed list of items requiring correction for permit approval. According to the lawsuit, though, Williams never returned.
According to the suit, in September of 2020, health department employees spotted Williams operating his vehicle and confronted him about not having a pool permit. Allegedly, Williams claimed he was exempt from needing a permit because the hot tub's capacity was 50 gallons less than the "minimum capacity" required to be considered a public pool.
According to the health department, however, there is no such exemption. In addition, Williams hasn't registered his business with the state and does not have a Davidson County business license. So, because the health department had not received the necessary plans from Williams, nor granted him a permit, the agency issued a letter informing Music City Party Tub of its alleged health code violation on August 11.
There will be a hearing later this month to determine if Williams can continue to operate the mobile hot tub.
If someone puts pool noodles into a hot tub, is that considered spa-ghetti?
The following two tabs change content below.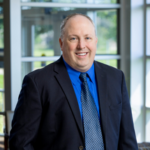 Elder Law and Estate Planning Attorney
at
McCarty Law LLP
Hoping to follow in his father's footsteps from a young age, Reg's practice primarily consists of advising individuals on estate planning, estate settlement and elder law matters. As Reg represents clients in matters like guardianship proceedings and long-term care admissions, he feels grateful to be able to offer families thorough legal help in their time of need.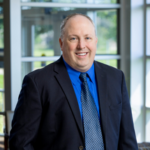 Latest posts by Reg P. Wydeven (see all)