Anarchy in the Magic Kingdom
Biopics about musicians seem to be all the rage lately. Last year 'Rocketman' about Elton John and 'Bohemian Rhapsody' about Queen were released. 'Respect' about Aretha Franklin is due out this year, while Elvis, Whitney Houston, The Bee Gees, Boy George and Bob Dylan will be the subjects of several rumored upcoming biopics.
Streaming services are getting in on the action, too. Last month I watched 'The Dirt,' a biopic about Mötley Crüe and before that, 'The Beastie Boys Story' on Apple+.
Not to be outdone, Disney+ is looking to put out its own biopic series about a band. The wholesome, family-friendly, entertainment conglomerate is working on a biopic about none other than the Sex Pistols.
'Pistol' is slated to be a six-part drama about the cutting-edge 1970s punk rock band. The series is based on guitarist Steve Jones' 2016 memoir "Lonely Boy: Tales From A Sex Pistol."
The Sex Pistols formed in 1975 and revolutionized the rock scene with their punk music, fashion and hairstyles before splitting up in 1978. Their hits include "God Save the Queen" and "Anarchy in the UK," which many Brits viewed as being an assault on the monarchy during Queen Elizabeth II's 1977 Silver Jubilee.
While it's due out in 2022, there was some doubt whether the series would actually be released. Ex-frontman John Lydon, better known as the sneering, red-haired Johnny Rotten, actually opposed the use of the band's music in the series, claiming their songs could not be licensed without his consent.
Wanting to move forward with the project, Jones, along with former drummer Paul Cook, actually sued Lydon in London to prevent him from blocking the use of their tunes. The pair pointed to a 1998 agreement among the members allowing voting on a "majority rules basis" for decisions regarding the band.
Lydon felt Jones' memoir was extremely "disrespectful," while his attorney, Mark Cunningham, said it "depicts him in a hostile and unflattering light." He argued the licenses could not be granted without his permission, telling the court his "heart and soul" opposed the music's use in Disney's series, which he considered to be "nonsense." Lydon added that the band's agreement "smacks of some kind of slave labour."
Judge Anthony Mann of England's High Court disagreed, ruling that Jones and Cook were entitled to invoke majority voting rules against Lydon to license their 1970s-era back catalogue. Mann said it was "impossible to believe" Lydon was unaware of the consequences of the 1998 "majority rules" agreement and that his claim that he was not aware of the details or implications of it was "a convenient contrivance."
"I reject the suggestion made by him that he did not really know or appreciate its effect," Mann asserted, especially after Jones and Cook's lawyer, Edmund Cullen, introduced written evidence that Glen Matlock, who left the band in 1977, and the estate of his replacement Sid Vicious, who died in 1979, also supported the licensing.
"A man with those concerns would expect to be made to understand important documents that he was signing," Mann held. "He would not have been cavalier about that." He added, "He must have made an informed decision to sign it and – if it is a shackle – to shackle himself."
Jones and Cook welcomed the ruling, saying that the week-long hearing "has not been a pleasant experience, but necessary to allow us to move forward and hopefully work together in the future with better relations."
If I were them, I wouldn't hold my breath.
The following two tabs change content below.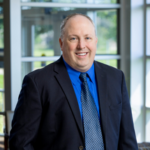 Elder Law and Estate Planning Attorney
at
McCarty Law LLP
Hoping to follow in his father's footsteps from a young age, Reg's practice primarily consists of advising individuals on estate planning, estate settlement and elder law matters. As Reg represents clients in matters like guardianship proceedings and long-term care admissions, he feels grateful to be able to offer families thorough legal help in their time of need.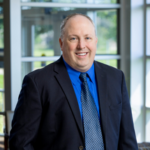 Latest posts by Reg P. Wydeven (see all)