The other night I was watching reruns of 'The Simpsons.' In one, Homer invented the makeup gun. When unveiling it, he asked Marge, "How many times have you gals been late for a high-powered business meeting… only to realize you're not wearing makeup?"
"That's every woman's nightmare," she replied. "That's why I invented this revolutionary makeup gun," explained Homer. "It's for the woman who only has four-fifths of a second to get ready. Close your eyes, Marge."
Homer then pointed a shotgun at his wife's face that was loaded with foundation, rouge, eyeliner and mascara. He pulled the trigger and Marge was instantly covered with makeup. Homer then proclaimed, "now you're ready for a night on the town."
While the makeup gun was fast when it came to applying cosmetics, it was also dangerous. Although, it turns out putting on makeup the old-fashioned way might be pretty dangerous, too.
According to a new study, more than half the cosmetics sold in the U.S. and Canada likely contain high levels of a toxic industrial compound linked to serious health conditions.
The study was conducted by the University of Notre Dame. Researchers there tested more than 230 commonly used cosmetics and found that 56% of foundations and eye products, 48% of lip products and 47% of mascaras contained high levels of fluorine. Fluorine is an indicator of perfluoroalkyl and polyfluoroalkyl substances, or PFAS. Also known as "forever chemicals," PFAS are used in countless products, including nonstick cookware, water-repellent sports gear, grease-resistant food packaging, rugs, and firefighting foams.
Graham Peaslee, a physics professor at Notre Dame and the principal investigator of the study, said "PFAS is a persistent chemical. When it gets into the bloodstream, it stays there and accumulates." Public health studies have associated the chemicals with an array of health problems, including some cancers, weakened immunity and low birth weight.
The results of the study were published in the journal Environmental Science & Technology Letters earlier this month. Researchers further tested 29 products with high fluorine concentrations and found they contained between 4 and 13 specific PFAS chemicals, but only one item listed PFAS as an ingredient on the label.
A bipartisan group of senators cited the study as the inspiration for a new bill they introduced to ban the use of PFAS in cosmetics and other beauty products. In the meantime, the Environmental Protection Agency is also collecting industry data on PFAS chemical uses and health risks as it considers regulations to limit their use.
"There is nothing safe and nothing good about PFAS,'' said Connecticut Democratic Senator Richard Blumenthal, who introduced the cosmetics bill with Republican Senator Susan Collins from Maine. "These chemicals are a menace hidden in plain sight that people literally display on their faces every day.''
Debbie Dingell, a Democratic Representative from Michigan, has sponsored several PFAS-related bills in the House. She believes improper labeling is a huge problem. "How do I know [my makeup] doesn't have PFAS?" she asked at a news conference. "People are being poisoned every day.''
The Personal Care Products Council, a trade association representing the cosmetics industry, released a statement saying that a small number of PFAS chemicals may be found as ingredients or at trace levels in cosmetics products for product consistency and texture. The PCPC was quick to point out its products are subject to safety requirements by the FDA.
I always wondered, if you go to beauty school, aren't all your tests makeup exams?
The following two tabs change content below.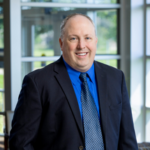 Elder Law and Estate Planning Attorney
at
McCarty Law LLP
Hoping to follow in his father's footsteps from a young age, Reg's practice primarily consists of advising individuals on estate planning, estate settlement and elder law matters. As Reg represents clients in matters like guardianship proceedings and long-term care admissions, he feels grateful to be able to offer families thorough legal help in their time of need.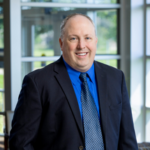 Latest posts by Reg P. Wydeven (see all)