In a bloodless coup in 1799, Napoleon Bonaparte ended the French Revolution and became the First Consul of France. Through the Napoleonic Wars, he then proceeded to take over most of continental Europe.
After a temporary defeat, Napoleon was exiled to the island of Elba only to escape and retake control of France. He then overextended his troops and was soundly defeated, once and for all, by a coalition of British and Prussian forces, led by the Duke of Wellington, at Waterloo. Viewed as one of the worst defeats in military history, Waterloo marked the end of the Napoleonic Wars and led to relative peace and prosperity in Europe until World War I would break out nearly a century later.
Because history tends to have a way of repeating itself, Waterloo is once again synonymous with failure.
Like Napoleonic France, Tyson Foods, Inc. is considered a vast empire in the food industry. Based in Springdale, Arkansas, Tyson is the world's second largest processor and marketer of chicken, beef, and pork. Together with its subsidiaries, including Jimmy Dean, Hillshire Farm, Ball Park and Wright Brand, Tyson Foods ranked No. 79 in the 2020 Fortune 500 list of the largest United States corporations by total revenue.
Tyson's largest pork processing plant can be found in Waterloo, Iowa. The plant made headlines this year after a Covid-19 outbreak ravaged its employees. In April, after numerous employees called in sick, Tyson temporarily idled the facility, which is located in Black Hawk County.
County health department officials linked the Tyson plant to 182 of the county's Covid-19 cases, almost half of all cases, which then amounted to 374. Iowa lawmakers also filed a complaint with OSHA against Tyson for its unsafe practices. By the time Tyson reopened the facility in May, over 1,000 Waterloo workers had tested positive for Covid-19.
One of those employees was Isidro Fernandez, who unfortunately died in April due to complications from Covid-19. As a result, this summer Isidro's son, Oscar, filed a wrongful death lawsuit against Tyson. The suit alleges that plant managers encouraged workers to stay on the job even if they were feeling sick or exhibiting symptoms, and that the company did not use basic safety measures like facemasks or plexiglass dividers.
Then in November, the suit was amended to include disturbing new allegations about the actions of management within the Waterloo facility.
According to the updated lawsuit, in late March and early April, "most managers at the Waterloo Facility started avoiding the plant floor because they were afraid of contracting the virus." While the virus spread on the meatpacking floor, managers delegated their duties to "low-level supervisors with no management training or experience," the suit asserts.
The lawsuit further alleges that supervisors named in the suit canceled safety meetings and told other supervisors to deny the existence of employees' positive COVID tests. Most upsetting, supervisors allegedly took bets on how many people would get sick and the plant manager purportedly organized "a cash buy-in, winner-take-all betting pool for supervisors and managers to wager how many employees would test positive for Covid-19."
Dean Banks, CEO of Tyson, said, "We are extremely upset about the accusations involving some of the leadership at our Waterloo plant. These allegations do not represent who we are." He indicated that the accused individuals were suspended without pay and the company hired a law firm to lead an independent investigation into what happened.
Investigators are also looking into an alleged incident involving an employee who backed into a meat grinder. Apparently, he got a little behind in his work.
The following two tabs change content below.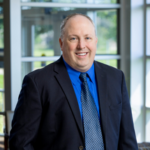 Elder Law and Estate Planning Attorney
at
McCarty Law LLP
Hoping to follow in his father's footsteps from a young age, Reg's practice primarily consists of advising individuals on estate planning, estate settlement and elder law matters. As Reg represents clients in matters like guardianship proceedings and long-term care admissions, he feels grateful to be able to offer families thorough legal help in their time of need.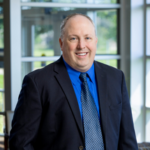 Latest posts by Reg P. Wydeven (see all)