As a kid, my parents were huge fans of Burt Reynolds, Dolly Parton, Dom DeLuise and Charles Durning. That's why it was a no-brainer that when they all starred in the 1982 musical film, 'The Best Little Whorehouse in Texas,' my folks wanted to see it.
Dolly starred as Miss Mona Stangley, who runs a brothel called the "Chicken Ranch." She dates Sheriff Ed Earl Dodd, played by Reynolds, who turns a blind eye to her business, which has been a fixture in the town for as long as anyone can remember.
Everything was fine until television reporter Melvin P. Thorpe, portrayed by DeLuise, does an exposé on the Chicken Ranch. The piece causes Durning, who played the Governor of Texas, to order Sheriff Dodd to shut the ranch down, despite his protests. While the Ranch closes for good, there is still a happy ending, as Sheriff Dodd and Miss Mona get married and he's even elected to the state legislature.
The movie was based on a 1978 musical of the same name. The musical was inspired by the actual Chicken Ranch brothel located about an hour outside Austin, Texas. The Ranch was also the inspiration for the song "La Grange" by ZZ Top, named for the town where the brothel was located and, according to the band, has "got a lot of nice girls."
In the movie, after the annual University of Texas and Texas A&M football game, players from the winning team were invited to the Ranch to "celebrate" their victory.
So, while La Grange, Texas, apparently welcomed large groups of people to come and sing and carouse, LaGrange, Indiana, was a different story.
In 1971, LaGrange County, Indiana, which lies along the Michigan border, adopted what current county commissioner Dennis Kratz calls "our anti-hippie ordinance." The ordinance precluded large gatherings that lasted more than 12 hours and involved more than 500 people.
The ordinance was in response to the Woodstock music festival, which took place in Bethel, New York, in 1969. The festival was organized for young people to use music to express messages of love and peace during the Vietnam war and civil unrest at home. Woodstock attracted over half a million attendees who viewed it as a groovy weekend.
Many parents, however, viewed it differently. They saw it as a hippie's haven for sex, drugs and rock'n'roll. There was a severe shortage of food and water, one participant was killed after being run over by a tractor, gridlocked traffic overtook the town, and heavy rain caused the grounds to be a muddy pit. Through pure luck, no performers or attendees were electrocuted, as it was likely the sound equipment and instruments weren't properly grounded.
Three years ago, LaGrange county made a concerted effort to repeal ordinances that had no practical use but had been on the books for as many as 100 years. As a result, half a century later, the anti-hippie ordinance was dropped.
2020 marked the 35th anniversary of Farm Aid, an annual music festival designed to raise awareness about the loss of family farms in America and to raise funds to keep those farms. Willie Nelson, Neil Young and John Mellencamp organized the first Farm Aid concert in 1985, and several of them have taken place in Indianapolis.
Now that LaGrange has repealed its anti-hippie ordinance, Farm Aid has a new possible venue. But I'm pretty sure brothels are still illegal there.
The following two tabs change content below.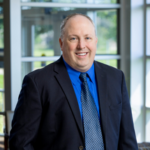 Elder Law and Estate Planning Attorney
at
McCarty Law LLP
Hoping to follow in his father's footsteps from a young age, Reg's practice primarily consists of advising individuals on estate planning, estate settlement and elder law matters. As Reg represents clients in matters like guardianship proceedings and long-term care admissions, he feels grateful to be able to offer families thorough legal help in their time of need.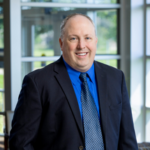 Latest posts by Reg P. Wydeven (see all)