Lawsuit Over Being Too Nice?
A few weeks ago, I watched the movie 'Enola Holmes,' which is a mystery film based on the first in a series of books of the same name by Nancy Springer. The story stars Millie Bobby Brown as Enola, the teenage sister of the already-famous Sherlock Holmes, played by Henry Cavill. With the sleuthing skills of her detective brother, she goes to London in search of her mother who has disappeared.
The movie was originally slated for a theatrical release by Warner Bros. Pictures, however, the distribution rights to the film were sold to Netflix due to the COVID-19 pandemic. The film was so popular, there are talks of a sequel.
The flick wasn't popular with everyone, however.
The estate of Sir Arthur Conan Doyle, the author who created Sherlock Holmes in 1887, has filed a lawsuit against Legendary Pictures, Penguin Random House, Springer, director Harry Bradbeer, screenwriter Jack Thorne and Netflix for copyright infringement.
The suit is somewhat surprising since the majority of Sherlock Holmes stories and novels have long been in the public domain. There are ten stories, however, that were published between 1923 and 1927 that are still owned by the Conan Doyle Estate. The copyright terms on these stories, though, began to expire in 2018 and all of them will be in the public domain by 2022.
The basis of the Estate's claim? Sherlock is too darn nice.
According to the complaint, the stories about the famous detective from Scotland Yard before 1923 portrayed him as cold, unfeeling, misogynistic and incapable of real friendship. In the remaining stories from 1923 to 1927, however, Sherlock is more of a feeling human being capable of showing actual emotion. In the Enola movie, Sherlock displays warmth and kindness to his younger sister. Therefore, the suit argues, this version of Holmes clearly infringes upon the Estate's copyright.
This will be a tricky suit because the movie is set in 1884, prior to Sherlock meeting his sidekick Dr. John Watson. So, the time setting is clearly from the stories written prior to 1923. Accordingly, the lawsuit hangs on whether or not the movie's portrayal of Sherlock as kind, emotional and respectful of women is akin to the version only found in the still-copyrighted works.
This will be an interesting case for the U.S. District Court in New Mexico. It is likely the attorneys from both sides will call literary experts as witnesses that will testify about interpretations of Holmes. The defense will likely cite his catchphrase – "my dear Watson" – as evidence of his affection toward his longtime companion whom he considered a friend.
The estate "seeks a jury trial and seeks unspecified damages and relief from further infringement on copyrights."
If I had to use my powers of deduction, it appears that the Estate is making one last ditch effort to squeeze some money out of the Sherlock Holmes name before its golden goose is put out to pasture in 2022.
Now here's a little Sherlock Holmes trivia: much like Captain Kirk never uttered the phrase, "Beam me up, Scotty" on 'Star Trek,' Holmes never said, "Elementary, my dear Watson" in an Arthur Conan Doyle novel.
Which reminds me – how many mystery novel writers does it take to change a lightbulb? Two. One to screw it in almost all the way, and one to give it a surprising twist at the end.
The following two tabs change content below.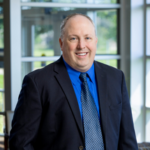 Elder Law and Estate Planning Attorney
at
McCarty Law LLP
Hoping to follow in his father's footsteps from a young age, Reg's practice primarily consists of advising individuals on estate planning, estate settlement and elder law matters. As Reg represents clients in matters like guardianship proceedings and long-term care admissions, he feels grateful to be able to offer families thorough legal help in their time of need.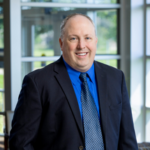 Latest posts by Reg P. Wydeven (see all)