Governments at all levels – federal, state, county and municipal – have their hands full these days. As the COVID-19 pandemic continues to rage on, governmental bodies are wrestling with mask mandates, in-person schooling and possibly revisiting stay-at-home orders.
Questions about the effectiveness and timeliness of mail-in votes may undermine our democratic election.
But the City Council of Lincoln, Nebraska, has not lost focus.
Earlier this month, the Council members pounded through routine business, such as making an appointment to the library board and granting liquor licenses, just so they could sink their teeth into a much more pressing issue.
After two hours of mundane topics, Ander Christensen walked to the lectern to say, "Lincoln has the opportunity to be a social leader in this country." Christensen, 27, continued, saying, "We have been casually ignoring a problem that has gotten so out of control that our children are throwing around names and words without even understanding their true meaning, treating things as though they're normal."
"I'm talking about boneless chicken wings," he explained, matter-of-factly. After being interrupted by laughter, a miffed Christensen proclaimed, "Excuse me!" and then proceeded with the rest of his spiel. "I propose that we as a city, remove the name boneless wings from our menus and from our hearts."
Christensen proposes to introduce an ordinance that prohibits boneless chicken wings from keeping their moniker. "Nothing about boneless chicken wings actually comes from the wing of a chicken," he explained. "We would be disgusted if a butcher was mislabeling their cuts of meats, but then we go around pretending as though the breast of a chicken is its wing?"
"Boneless chicken wings are just chicken tenders, which are already boneless. I don't go to order boneless tacos. I don't go and order boneless club sandwiches," he elaborated, using flawless logic. "It's just what's expected."
Right now our country is divided, sometimes violently, on so many issues. Facebook is filled with nothing but vitriol and hurtfulness for those who differ on opinions. This may just be the bipartisan topic that brings us all together.
"Our children are raised being afraid of having bones attached to their meat," Christensen preached. "That's where meat comes from, it grows on bones. We need to teach them that the wing of a chicken is from a chicken, and it's delicious."
He even suggested some substitute names, saying, "We can call them Buffalo-style chicken tenders. We can call them 'wet tenders.' We can call them 'saucy nugs,' or 'trash.' We can take these steps and show the country that's where we stand and that we understand that we've been living a lie for far too long, and we know it, because we feel it in our bones."
Video of the proposal has gone viral, with tons of Americans agreeing with his stance. "Officially, the issue is being taken under advisement by the City Council," said City Councilman Roy Christensen, who happens to be Ander's father. But in typical political fashion, he passed the buck.
"Frankly, this is an issue that's too large for a stage like the Lincoln, Neb., City Council," he said. "This is probably something that would have to be addressed by the Department of Agriculture, since they take care of all the labeling. It's gotten over three million hits; we may as well take this to the national level."
While chicken wings can't solve all our nation's problems, they're a great start.
The following two tabs change content below.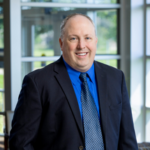 Elder Law and Estate Planning Attorney
at
McCarty Law LLP
Hoping to follow in his father's footsteps from a young age, Reg's practice primarily consists of advising individuals on estate planning, estate settlement and elder law matters. As Reg represents clients in matters like guardianship proceedings and long-term care admissions, he feels grateful to be able to offer families thorough legal help in their time of need.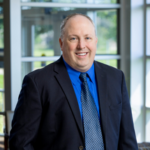 Latest posts by Reg P. Wydeven (see all)