One of the TV shows I occasionally like to watch is 'It's Always Sunny in Philadelphia.' Surprisingly, the show is about to earn the title of the longest-running live-action comedy series in television history.
The show, which premiered on FX in 2005 but now is on FXX, follows a group of friends known as "The Gang" who run the Paddy's Pub bar together in Philadelphia. The Gang also happens to be comprised of horrible people whose excessive drinking, dishonesty, cruelty, selfishness, and egotism result in comic gold.
The episode 'The Gang Gets Quarantined' resonates strongly in today's world of the pandemic. In this chapter, the characters' neighbor dies from the flu, so the Gang decides to quarantine themselves in the bar. Because the characters keep breaking the rules, Frank, played by Danny DeVito, locks them in the storage room.
Due to his isolation, Frank's grip on reality slips and he becomes obsessed with killing germs. At the end of the episode, the Gang manages to escape their temporary prison only to find a naked and completely shaved Frank lying on the ground immersed in hand sanitizer claiming he "just wants to be pure."
While the episode was hysterical in 2013, it hits a little too close to home today.
During the COVID-19 outbreak, people have been lathering themselves up with hand sanitizer, which is recommended by the U.S. Centers for Disease Control and Prevention if soap and warm water aren't available. The CDC advises using sanitizers that contain at least 60% ethanol alcohol.
Unfortunately, some hand sanitizers that are labeled as containing ethanol actually tested positive for methanol. Also known as wood alcohol, methanol can be toxic when absorbed through the skin and deadly if swallowed.
In June, the U.S. Food and Drug Administration, the agency responsible for ensuring the things we put in and on our body are safe, warned consumers about nine hand sanitizers that tested positive for methanol that should be avoided. The FDA just expanded its list of toxic hand sanitizers to a whopping 77 different varieties.
Some of the identified sanitizers that contain the potentially fatal substance have already been recalled, while the FDA is recommending that others on the list also be recalled.
The FDA released a statement saying, "The agency is aware of adults and children ingesting hand sanitizer products contaminated with methanol that has led to recent adverse events including blindness, hospitalizations and death."
Unfortunately, young children sometimes accidentally ingest hand sanitizers, and the agency claims they are the most at risk. Sadly, adolescents and adults who try to drink hand sanitizers as a substitute for alcohol are also in danger.
The FDA urges consumers to immediately stop using sanitizer containing methanol, which should be immediately discarded in hazardous waste containers. "Do not flush or pour these products down the drain," the agency cautioned.
Obviously, this warning comes at a critical time, as there is still a heavy demand for sanitizer due to the coronavirus pandemic. The complete list of potentially dangerous sanitizers, which includes brands sold at Walmart-owned Sam's Club, can be found here: https://www.fda.gov/drugs/drug-safety-and-availability/fda-updates-hand-sanitizers-methanol
On the plus side, my body has absorbed so much hand sanitizer in the last 4 months that now when I pee, I actually clean the toilet.
The following two tabs change content below.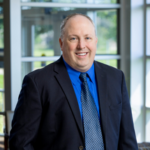 Elder Law and Estate Planning Attorney
at
McCarty Law LLP
Hoping to follow in his father's footsteps from a young age, Reg's practice primarily consists of advising individuals on estate planning, estate settlement and elder law matters. As Reg represents clients in matters like guardianship proceedings and long-term care admissions, he feels grateful to be able to offer families thorough legal help in their time of need.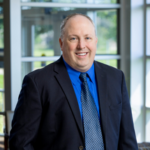 Latest posts by Reg P. Wydeven (see all)