As many readers know, I am a huge William Shatner fan. I loved him as James Tiberius Kirk on 'Star Trek,' in his title role on 'T.J. Hooker,' and as attorney Denny Crane on 'Boston Legal.' I love his spoken word albums. I even love him in other law firm's TV commercials.
Because I have the greatest sister in the world, she got me tickets to see Shatner at the Weidner Center last year to host a viewing of 'Star Trek: The Wrath of Khan.' The tickets included backstage passes to meet Shatner and have your photo taken with him. Alas, the event was canceled because he had a conflict. As a consolation, my sister got me Shatner's Christmas album, which is awful. Awful good.
But even though he abandoned me by canceling his show, I still love Shatner.
Unfortunately, there's no love anymore between Shatner and his fourth wife, Elizabeth. The 88-year-old actor filed for divorce from her in December of 2019 after 18 years of marriage. Shockingly for a celebrity divorce, they settled only a month later.
Negotiations were presumably assisted by the fact that the couple had a prenuptial agreement. According to court filings, under the terms of the agreement, neither will be saddled with paying spousal support. Experts estimate that Shatner's net worth is over $100 million.
The pair had no children together. Like most celebrity couples who divorce, the Shatners did divide up valuable assets such as real estate, luxury cars, jewelry and cash, but they also squabbled over something less typical: horses.
Shatner is a lifelong horse lover. He is a successful breeder of quarter horses at his 360-acre farm in Versailles, Kentucky (which is about an hour from the Kentucky Derby), where he raised world champions "Sultan's Great Day" and "Revival." He has also won numerous world championships in several equine events.
For more than twenty years, Shatner has hosted the Hollywood Charity Horse Show at the Los Angeles Equestrian Center. The charity event benefits several non-profit organizations, including his favorite, Ahead With Horses, an organization that gives physically and mentally challenged children the thrill of riding a horse, which boosts their confidence and self-esteem, often with life-changing results.
In fact, in 2018 Shatner won the National Reining Horse Association Dale Wilkinson Lifetime Achievement Award.
So clearly the couple's horses are important to them. As part of their divorce, Shatner was awarded all of his entertainment royalties, along with their Three Rivers Ranch in California and their Studio City home. He had to pony up their houses in Malibu Cove and the Kentucky farm, which went to Elizabeth. She can also visit the ranch to "occasionally harvest fruit" and visit the resting place of her first husband and horses who have passed.
In addition to their dogs Macchiato and Double Espresso, Shatner was also able to rein in two of their horses, Renaissance Man's Medici and Powder River Shirley. Elizabeth, who is a horse trainer, was given horses Belle Reve's So Photogenic and Pebbles, and she was also granted visitation rights with notice for their other horses.
But Shatner also received something extremely valuable: any equipment used for horse breeding as well as "all horse semen." If the samples come from championship horses, a single dose can cost thousands of dollars.
After the divorce, Shatner is apparently chomping at the bit to get back in the saddle and out into the dating world.
The following two tabs change content below.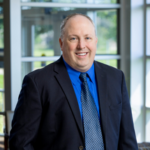 Elder Law and Estate Planning Attorney
at
McCarty Law LLP
Hoping to follow in his father's footsteps from a young age, Reg's practice primarily consists of advising individuals on estate planning, estate settlement and elder law matters. As Reg represents clients in matters like guardianship proceedings and long-term care admissions, he feels grateful to be able to offer families thorough legal help in their time of need.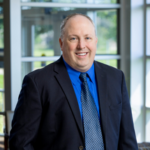 Latest posts by Reg P. Wydeven (see all)