As I'm writing this article, Governor Evers just closed schools for three weeks due to the outbreak of COVID-19. Like many businesses, our office has several employees that will be working from home. Almost all college and professional sports have been canceled or postponed. Even the Bishop has granted dispensation to us Catholics from attending mass out of fear of spreading the virus.
During catastrophes such as this pandemic, many people turn to their faith for comfort. And no one cashes in on people's faith like Jim Bakker.
In case you don't remember, Bakker rose to fame with his wife, makeup lover Tammy Faye Bakker, in the 1980s as televangelists for their PTL ("Praise the Lord") Club. Followers gave the Bakkers millions of dollars that they used to lead 'Lifestyles of the Rich and Famous,' by buying multiple houses, furs, jewelry and luxury cars.
Their empire came crashing down after former church secretary Jessica Hahn came forward with allegations of a sexual affair with Bakker. He was also arrested in 1989 and served five years in prison for 24 counts of wire and mail fraud and conspiracy.
Well, 30 years later he is back on TV on 'The Jim Bakker Show,' which focuses on the Apocalypse. Bakker's website's tagline is "Prophecy and End Time News." To help his flock, he is selling cabins in Missouri's Ozark mountains, telling followers the area (which he calls Morningside) will be "the safest place to live" when Armageddon comes.
"Where are you going to go when the world's on fire? Where are you going to go? This place is for God's people," Bakker said on a recent episode of his show. In that same episode, Bakker claimed government research (which he didn't disclose) found the area was "the safest place to live in troubled times."
In addition to the cabins, Bakker is also selling 28 ounce "warfare" water bottles, which he says filter out contaminants. A half-dozen bottles cost $150. He also sells a "tasty pantry deluxe bucket" for $175, which contains 374 servings of fettuccine alfredo, mac and cheese and more, boasting a 30-year shelf life. "This is the best food offer in the world," he claimed.
Bakker also pitches "Silver Solution," an elixir that contains actual silver, and he purports the $80-per-bottle tonic can "eliminate" COVID-19 "within 12 hours." Well, the U.S. Food and Drug Administration disagrees.
Bakker's show is one of seven organizations that were sent warning letters from the FDA for selling unapproved products and treatments. Commissioner Stephen Hahn said, "The FDA considers the sale and promotion of fraudulent COVID-19 products to be a threat to the public health. We have an aggressive surveillance program that routinely monitors online sources for health fraud products, especially during a significant public health issue such as this one."
The Federal Trade Commission and New York's attorney general also sent cease-and-desist letters to Bakker telling him to stop touting alleged cures for the coronavirus. Missouri is taking it one step farther – the state is actually suing Bakker's show. Attorney General Eric Schmitt said, "Anyone who has bought 'Silver Solution' from the Jim Bakker Show should know that it cannot cure or treat coronavirus." The suit aims to stop the show from selling it.
One surprising fact I learned this week is that the Tyrannosaurus Rex became extinct because its arms were so short it couldn't wash its hands.
The following two tabs change content below.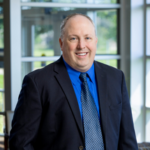 Elder Law and Estate Planning Attorney
at
McCarty Law LLP
Hoping to follow in his father's footsteps from a young age, Reg's practice primarily consists of advising individuals on estate planning, estate settlement and elder law matters. As Reg represents clients in matters like guardianship proceedings and long-term care admissions, he feels grateful to be able to offer families thorough legal help in their time of need.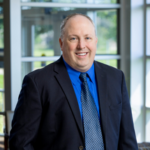 Latest posts by Reg P. Wydeven (see all)