In college, I went to Panama City, Florida, for Spring Break. To prepare for the sun, my friend Tree and I went tanning at the mall. While I got a little darker, Tree actually got pretty tan (except from his calves down, which hung over the edge of the tanning bed).
Despite having a good base tan and lathering myself with sunscreen, I still got a bad sunburn. It was a valuable lesson that we're a lot closer to the sun in Florida than we are in Wisconsin. It is the Sunshine State, after all.
That's why it's a little bit surprising that the island city of Key West adopted an ordinance banning sunscreen.
While it sounds crazy, the ban, which goes into effect in January of 2021, is actually limited to sunscreens containing the chemicals oxybenzone and octinoxate (often called octyl methoxycinnamate on labels), as those chemicals are harmful to coral. Key West is known for its coral reefs and is a popular destination for snorkelers.
In fact, the National Oceanic and Atmospheric Administration estimates that tourism around Florida's coral reefs accounts for more than 70,000 full- and part-time jobs. The ban on sunscreens containing the chemicals in question, which studies have found can contribute to coral bleaching, was adopted by Key West to protect the reefs, and in turn, protect their tourism industry.
The rub for sunscreen, however, is that according to the Consumer Healthcare Products Association, which represents sunscreen manufacturers, as much as 70% of sunscreens sold in the U.S. contain oxybenzone, including some from leading brands like Coppertone and Neutrogena. In addition, up to 8% of sunscreens on the market contain octinoxate. In a statement, the CHPA claimed, "Banning oxybenzone and octinoxate – key ingredients in effective sunscreens on the market – will drastically and unnecessarily reduce the selection of safe and effective sunscreen products available to residents and visitors."
So to protect constituents and tourists from the sun, State Senator Rob Bradley sponsored a bill that would prevent Florida municipalities from adopting bans on sunscreens. Under the new measure, the state would block local regulation of all over-the-counter drugs and cosmetics, including sunscreens and makeup. Two committees in the Florida House of Representatives have already approved an identical bill.
Like the CHPA, Bradley argues that sunscreens are critical in preventing skin cancer, calling them the "first line of defense" against melanoma. When introducing the bill, he told local media outlets, "Because sun is such an important part of our daily life and the experiences of those who visit our state, one of the unfortunate and often tragic side effects of that way of life is that Florida ranks second in the nation when it comes to rates of new melanoma cases."
If passed, it is unknown whether Florida Governor Ron DeSantis would sign the bill into law. Last year he vetoed a bill that would have barred local governments from banning plastic straws. But Florida is not alone in this quandary. Hawaii, another tourist destination for coral reef enthusiasts, has also banned sunscreens containing oxybenzone and octinoxate. Like Key West's, Hawaii's ban goes into effect in 2021.
In addition to harming coral reefs, the U.S. Food and Drug Administration recently announced that it was investigating sunscreens after tests found four of the most common UV filters in chemical sunscreens are absorbed by the body.
So it looks like legislators have to choose the lesser evil of protecting people from the sun or coral from sunscreen. Either way, someone's getting burned.
The following two tabs change content below.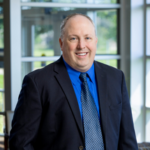 Elder Law and Estate Planning Attorney
at
McCarty Law LLP
Hoping to follow in his father's footsteps from a young age, Reg's practice primarily consists of advising individuals on estate planning, estate settlement and elder law matters. As Reg represents clients in matters like guardianship proceedings and long-term care admissions, he feels grateful to be able to offer families thorough legal help in their time of need.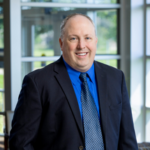 Latest posts by Reg P. Wydeven (see all)