My wife loves to eat healthy. She loves broccoli, cauliflower, asparagus and quinoa. She tries her darndest to make our family eat healthy, too. I wish I loved those types of food, but I just don't. Even when I cover them with ketchup.
Despite my best arguments, my wife does not consider ketchup a fruit, despite the fact that it is called tomato ketchup. Apparently banana cream and lemon meringue pie aren't fruits either. Likewise, she doesn't consider a side order of French fries or onion rings as a serving of vegetables. And carrot cake doesn't count either.
While my wife may not agree with my take on the food pyramid, I might find a job with the U.S. Department of Agriculture.
Last month, Sonny Perdue, the Secretary of Agriculture, announced new rules that loosen the current standards for the type and amount of fruits and vegetables required in kids' school lunches. He claims that expanding the definition of food items that qualify as a vegetable would help reduce waste, because like me, many students don't like veggies and throw them away.
"Schools and school districts continue to tell us that there is still too much food waste and that more common-sense flexibility is needed to provide students nutritious and appetizing meals," Perdue said in a statement. "We listened and now we're getting to work."
Part of that work consists of making a previously temporary rule that counted potatoes and other starchy vegetables as a fruit during breakfast permanent. Some types of pasta would also be considered a vegetable under the new proposal, which states, "Pasta made of vegetable flour(s) may credit as a vegetable, even if the pasta is not served with another recognizable vegetable." So spaghetti and meatballs made with zucchini noodles is now a vegetable? Another helping, please!
The proposed rule changes would also affect "à la carte" meals, allowing schools to sell items like pizza and burgers more frequently.
The new measures continue to chip away at the Healthy, Hunger-Free Kids Act, which was championed by former First Lady Michelle Obama. Passed in 2010 during Barack Obama's first term, the Act reduced school lunch calorie maximums, cut sodium and trans-fat, and required more fruits, vegetables and whole grains. Adding insult to injury, the announcement of the new rules was made on January 17, Michelle's birthday.
According to Colin Schwartz, the deputy director of legislative affairs for the Center for Science in the Public Interest, the proposed rules "would create a huge loophole in school nutrition guidelines." Schwartz told 'The Washington Post' that if the guidelines are adopted, they'll be "paving the way for children to choose pizza, burgers, French fries and other foods high in calories, saturated fat or sodium in place of balanced school meals every day."
The proposed new rules are now open for public comment for 60 days before they become finalized.
While I would love three-meat pizza on a cauliflower crust to be counted as a vegetable and cherry cheesecake to be considered a serving of fruit and dairy, I do want my kids to inherit my wife's palate and not mine. After all, my daughter had a birthday last month, too, and I still haven't lost the baby weight from when she was born 17 years ago.
The following two tabs change content below.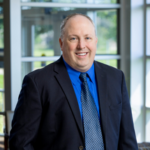 Elder Law and Estate Planning Attorney
at
McCarty Law LLP
Hoping to follow in his father's footsteps from a young age, Reg's practice primarily consists of advising individuals on estate planning, estate settlement and elder law matters. As Reg represents clients in matters like guardianship proceedings and long-term care admissions, he feels grateful to be able to offer families thorough legal help in their time of need.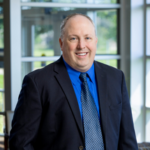 Latest posts by Reg P. Wydeven (see all)