It's the height of flu season. Several of my friends and co-workers, and/or their families, have been hit and were down for the count. And the Coronavirus outbreak in China, which has already killed hundreds and infected countless more, has everyone on germ high alert.
It reminds me of the episode of "It's Always Sunny in Philadelphia" where Frank, played by Danny DeVito, freaks out because his neighbor passed away from the flu. Nervous about contracting the flu themselves before their audition to perform with the band Boyz II Men, the gang quarantines themselves in Paddy's Bar.
The week in isolation and the fear of getting sick simply fuels everyone's paranoia. Frank begins using hand sanitizer more and more and eventually lathers his entire body in the gel, claiming, "I just wanna be pure."
While hand sanitizers certainly help in reducing our chances of getting sick, the U.S. Food and Drug Administration doesn't want consumers to have too much faith in them.
Last month the FDA issued a warning letter to GOJO Industries, the makers of Purell hand sanitizer, telling the company to stop marketing the product as effective in preventing Ebola, the flu and other similar afflictions.
The warning letter was posted on the FDA's website and shared examples from Purell's webpage and social media accounts that claim the hand sanitizer "may be effective against viruses" such as Ebola and influenza.
According to the FDA's letter, these claims "clearly indicate" a suggestion that the hand sanitizers "are intended for reducing or preventing disease from the Ebola virus, norovirus, and influenza." The letter adds that despite the suggestion, the "FDA is currently not aware of any adequate and well-controlled studies demonstrating that killing or decreasing the number of bacteria or viruses on the skin by a certain magnitude produces a corresponding clinical reduction in infection or disease caused by such bacteria or virus."
While hand sanitizers do help, according to the U.S. Centers for Disease Control and Prevention, they take a backseat to good old-fashioned soap and water. According to the CDCP's website, "washing hands with soap and water is the best way to get rid of germs in most situations."
It then says that, "If soap and water are not readily available, you can use an alcohol-based hand sanitizer that contains at least 60% alcohol." The agency prefers that people wash their hands because "sanitizers do not get rid of all types of germs" and they don't remove dirt, grease or chemicals like pesticides or heavy metals.
Samantha Williams, the corporate communications senior director at GOJO, told ABC News that the company took "immediate action to respond to FDA claim requirements" after receiving the letter. "To that end, we have begun updating relevant website and other digital content as directed by the FDA and are taking steps to prevent a recurrence," she added.
However, Williams was quick to point out that, "It is important to emphasize that the FDA letter was not related to the safety or quality of our products, or our manufacturing processes. Our products can and should continue to be used as part of good hand hygiene practice, to reduce germs."
Because my wife teaches 1st grade, she is constantly bombarded by germs. So every Christmas I buy her a big bottle of Purell and write on the package that it's from Sani Claus.
The following two tabs change content below.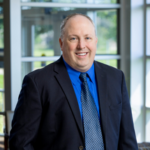 Elder Law and Estate Planning Attorney
at
McCarty Law LLP
Hoping to follow in his father's footsteps from a young age, Reg's practice primarily consists of advising individuals on estate planning, estate settlement and elder law matters. As Reg represents clients in matters like guardianship proceedings and long-term care admissions, he feels grateful to be able to offer families thorough legal help in their time of need.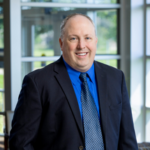 Latest posts by Reg P. Wydeven (see all)