As a kid, our family took a vacation to Florida. We stopped at a reptile farm and watched a man wrestle an alligator. To start the show, the man dragged the gator onto the stage by his tail. He then hit it with a stick until it got mad, hissed and bared its massive set of teeth. Finally, he flipped it over and pulled back on its head until it was unconscious. The wrestler then asked for a volunteer from the audience to come down and kiss the alligator.
Of course, my hand instantly flew up. As my mom pulled it down, my other hand shot up. Before my sister could pull it down, the man called on me. As I made my way down to the stage, the wrestler explained to the crowd that the alligator has a brain the size of a walnut, and bending its head back cuts off blood flow, causing it to pass out.
He must not have bent the gator's head far enough, however, because as soon as I leaned in for the smooch, he flipped over and snapped his jaws at me. The man then cursed and quickly subdued it again.
While this took place in the early 1980s, it's surprising that alligator wrestling still exists today. While I'm not a veterinarian, I'm pretty sure hitting a gator with a stick and cutting off blood flow to its brain can't be good for it.
California, however, is taking steps to protect alligators and their crocodile cousins. The state introduced a ban on any merchandise made of alligator or crocodile skin, including boots and handbags. The new law also bans cosmetics companies from importing or selling products that have been tested on animals.
While the ban was met with tremendous support from numerous animal rights groups, the state of Louisiana filed a lawsuit in federal court to overturn it.
At a press conference held at the state's Department and Wildlife and Fisheries, Louisiana Governor John Bel Edwards said the state's alligator industry "creates jobs, supports our economy and contributes to much-needed coastal restoration efforts."
American alligators had been on the U.S. endangered species list, but they were removed in 1987. Raising and harvesting alligators for their meat and their hides has played a key role in their comeback. Because of their resurgence, controlling alligator's population is also important for protecting marshes and swamps, and the other species that inhabit those wetlands. Officials say that Louisiana has nearly 3 million alligators in the wild and on farms, and more than 300,000 are harvested each year. According to the Louisiana Alligator Advisory Council, Louisiana is the United States' leading producer of alligator skins, generating almost $100 million in 2017.
The lawsuit asserts that the country's most populous state "has nevertheless attempted to destroy the market for American alligator products notwithstanding the fact that no such alligators live in California." The complaint alleges that most of Louisiana's coastal wetlands are privately owned, so California's ban would hurt the alligator industry, leading to less harvested gators. This would leave landowners unable to continue erosion control, "resulting in irreparable harm to their property as well as harm to Louisiana's sovereign environmental interests in wetland preservation."
U.S. District Judge Kimberly J. Mueller issued a temporary restraining order preventing the ban. She scheduled a hearing for April 24 to determine if the injunction will be permanent. Apparently, both California and Louisiana intend to send their most experienced liti-gators.
The following two tabs change content below.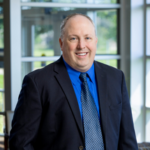 Elder Law and Estate Planning Attorney
at
McCarty Law LLP
Hoping to follow in his father's footsteps from a young age, Reg's practice primarily consists of advising individuals on estate planning, estate settlement and elder law matters. As Reg represents clients in matters like guardianship proceedings and long-term care admissions, he feels grateful to be able to offer families thorough legal help in their time of need.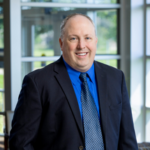 Latest posts by Reg P. Wydeven (see all)