Next year marks the 40th anniversary of the movie 'Caddyshack.' The comedy classic focuses on Bushwood Country Club, their eccentric golfers and even goofier caddies.
The film was Rodney Dangerfield's first, and his tackiness and crassness clashing with Ted Knight and his fellow country club members' pretentious and elitist attitudes made for comedic gold.
Well sometimes truth is stranger than fiction.
On September 7, 2018, Maryana Beyder was dining at the Alpine Country Club in Demarest, New Jersey, when a waiter spilled red wine on her pink handbag. But this was no ordinary purse – it was a rare Hermès Kelly handbag, which had been discontinued. The $30,000 bag was a 30th-birthday gift for Beyder from her husband and was essentially irreplaceable.
So for the next year, Beyder tried to resolve the issue with the country club. According to her lawyer, Alexandra Errico, Alpine dragged out the discussions and eventually stopped responding. The insurance company was also uncooperative and refused to believe a purse could be so expensive. Errico pointed out that Hermès handbags are often priced in the tens of thousands. In fact, in 2017, a Hermès handbag broke the world record for most expensive bag sold at auction after one sold in Hong Kong for $377,000.
So on October 29, Beyder sued Alpine Country Club for $30,000 in damages for the loss of her purse.
In response, Alpine Country Club denied almost all of the allegations in Beyder's lawsuit, including that it was liable for the damage to her bag, which they claim is a knock-off. "There are serious issues regarding the authenticity of the bag," said attorney Ken Merber, who represents Alpine Country Club. Merber asserted the bag was a fake after the club had it "examined by an expert."
The club then doubled down by filing a cross-claim against the waiter who spilled the wine. In other words, Alpine sued its own employee.
Errico issued a statement saying, "So basically what this is is that they're asking the employee to pay whatever they owe under the law to my client." Beyder's lawsuit described in detail the events surrounding the spill, but the waiter was not named in the suit – he was simply referred to as "John Doe."
Errico acknowledges that the waiter's spill was an accident, but she says "The way the story read is that somehow we're blaming the employee. We're not. Not at all." She elaborated, saying, "You go to any restaurant. You have a leather jacket on. 100 dollars. 50 dollars. 20 dollars. If a waiter spills on it and it's destroyed, you're expecting the restaurant to compensate you for that particular item."
This type of lawsuit is practically unheard of, for restaurants typically step up and take responsibility for accidents made by wait staff. "They did not have to sue their own employee," Errico said. "It basically shows that they really are acting in bad faith."
In addition to the response from Errico, there was also tremendous outcry from the media for Alpine's cross-claim. The sentiment was that no one would ever want to take another job in a restaurant if they feared they would be sued by their employer for an accident. So Alpine dropped the suit against its employee, although denied that the club changed course due to media coverage.
So it looks like Beyder and Alpine are headed to trial. I just hope Errico has a Hermès Kelly briefcase.
The following two tabs change content below.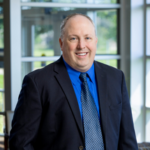 Elder Law and Estate Planning Attorney
at
McCarty Law LLP
Hoping to follow in his father's footsteps from a young age, Reg's practice primarily consists of advising individuals on estate planning, estate settlement and elder law matters. As Reg represents clients in matters like guardianship proceedings and long-term care admissions, he feels grateful to be able to offer families thorough legal help in their time of need.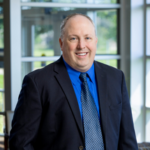 Latest posts by Reg P. Wydeven (see all)