A few weeks ago I caught the movie 'Delivery Man' on cable. It stars Vince Vaughn as David Wozniak, a slacker who drives a delivery truck for his dad's butcher business, hence the title.
But there's a double entendre at work, as the movie takes a twist when a lawyer tracks Wozniak down to inform him that as a result of donating lots of sperm in his younger days, he is the biological father of 533 children. In addition, 142 of them have filed a lawsuit to learn his true identity.
After sneaking a peek at the list of parties in the suit, Wozniak can't help himself and tracks down his offspring. He then subtly inserts himself into their lives, bonds with many of them, and eventually embraces his newfound fatherhood.
Because it's a movie, 'Delivery Man' has a typical Hollywood happy ending. But not all artificial insemination stories turn out this way.
In 1994, Joseph Cartellone and his wife, Jennifer, underwent successful in vitro fertilization in Delaware, Ohio, resulting in the birth of their daughter, Rebecca. Last Christmas, Rebecca, now 24, gave Joseph and Jennifer at-home DNA kits from Ancestry.com. After getting the results the following month, they knew something was wrong.
Cartellone told ABC's "Good Morning America" that while Rebecca's profile closely matched Jennifer's, "we immediately noticed was that there were no traces of Italian DNA in [her results] at all." So Cartellone called Ancestry.com to see if there had been a mistake, but after they explained the process, he believed the test was accurate. He and Rebecca then underwent a legal paternity test that confirmed he was not her biological father.
"My disbelief turned quickly to shock and then ultimately to anger that this could possibly be the case," Cartellone said.
As a result, Cartellone filed a lawsuit against Christ Hospital and the Institute for Reproductive Health and Ovation Fertility in Cincinnati. According to Joseph Peiffer, one of the family's attorneys, they were able to use the results of the DNA test to trace Rebecca's biological father to a "handful of individuals," one of whom is a doctor who worked at Christ Hospital.
Peiffer's firm, Peiffer Wolf Carr & Kane, has a nationwide practice representing families accusing fertility clinics of misconduct. The firm is involved in legal action against University Hospitals in Cleveland, in which the fertility service allegedly lost as many as 4,000 human embryos in March of 2018 because a storage tank failed. Likewise, another 1,000 embryos were lost the same weekend at the Pacific Fertility Center in San Francisco.
The firm has compiled a report on the industry that claims nail salons are more closely regulated in the U.S. than fertility centers. According to the report, fertility centers are compared to the "near Wild West" because "meaningful oversight is absent, error reporting is essentially voluntary, and tragic cases of lost, destroyed or otherwise improperly handled embryos appear to be on the rise."
The Cartellones are asking in their lawsuit for compensatory damages with interest, and for the defendants to provide the identity and medical history of Rebecca's biological father. In addition, Cartellone wants to know if any of his sperm was potentially used to create embryos with another woman's eggs. He's hoping the lawsuit sparks change for the fertility industry.
Apparently the law firm's report also says that it takes millions of a man's sperm to fertilize just one woman's egg because so few actually reach the fallopian tubes. Purportedly it takes so many because men will not stop to ask for directions.
The following two tabs change content below.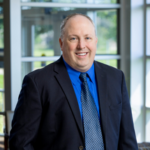 Elder Law and Estate Planning Attorney
at
McCarty Law LLP
Hoping to follow in his father's footsteps from a young age, Reg's practice primarily consists of advising individuals on estate planning, estate settlement and elder law matters. As Reg represents clients in matters like guardianship proceedings and long-term care admissions, he feels grateful to be able to offer families thorough legal help in their time of need.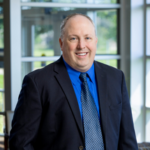 Latest posts by Reg P. Wydeven (see all)