Last month my buddy, Jon, and I visited Riverview Middle School in Kaukauna on Career Day to talk about how to become a lawyer. We explained that after graduating from high school and then college, you need three years of law school. To get admitted, however, you need to take the Law School Admissions Test. Like the ACT or SAT for college, how well you do on the LSAT will affect what law school you can get into.
Both Jon and I attended law school at the University of Wisconsin. Because we both practice here, we were able to take advantage of Wisconsin's diploma privilege. This means that graduates of UW or Marquette law schools do not need to take the bar exam if they practice in the state.
Because we only have two law schools in Wisconsin, the State Bar can keep pretty good tabs on the curriculum. They've decided that if you're capable of graduating from one of our top-notch law schools, you're qualified to practice here.
This is a huge advantage because the bar exam is brutal. Most of our colleagues who went to school outside the state look at us with disdain because we were able to dodge the bullet of taking this test.
At one time, 32 states and the District of Columbia offered the diploma privilege. Today this benefit is only offered by Wisconsin and New Hampshire, which only has one in-state law school. Every other state requires would-be lawyers to take the bar exam.
However, four states – Virginia, Vermont, Washington and California – allow hopeful attorneys to take the bar exam without even going to law school, which is commonly known as "reading the law." California allows them to do an apprenticeship with a practicing attorney before taking the test.
And one very famous Californian is looking to take advantage of this benefit.
In a recent interview with Vogue magazine, Kim Kardashian West announced that she's studying to become an attorney. Last summer she decided to begin a four-year apprenticeship with a law firm in San Francisco, with the goal of taking the bar exam in 2022.
Kim is studying under attorneys Van Jones and Jessica Jackson, who cofounded #cut50, a national bipartisan advocacy group on criminal-justice reform. So far she has visited prisons, petitioned governors, and attended meetings at the White House.
Like me, Kim was influenced by her father, Robert Kardashian, who defended his friend, O.J. Simpson, in his famous murder trial. Kim was further inspired after successfully petitioning President Trump last year to commute the life sentence of Alice Marie Johnson, a nonviolent drug offender.
According to Vogue, this summer Kim will take what is known as California's "baby bar" exam. If she passes, she will be allowed to continue for three more years of study and then take the real exam, which has the highest failure rate in the country.
That won't be a problem for Kim, though. "First year of law school, you have to cover three subjects: criminal law, torts, and contracts," she told Vogue. "To me, torts is the most confusing, contracts the most boring, and crim law I can do in my sleep. Took my first test, I got a 100. Super easy for me." While she doesn't like all the reading, she claims "The concepts I grasp in two seconds."
That's good, because with her career, three kids and one on the way, I don't think she's going to have much time for reading.
The following two tabs change content below.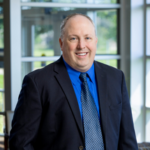 Elder Law and Estate Planning Attorney
at
McCarty Law LLP
Hoping to follow in his father's footsteps from a young age, Reg's practice primarily consists of advising individuals on estate planning, estate settlement and elder law matters. As Reg represents clients in matters like guardianship proceedings and long-term care admissions, he feels grateful to be able to offer families thorough legal help in their time of need.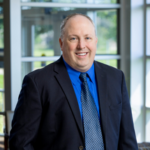 Latest posts by Reg P. Wydeven (see all)