I am a huge, huge fan of KISS. My buddies and I have gone to see the 'Hottest Band in the World' at least five times. One time we saw them at the St. Paul Civic Center, and we went in full makeup. My friend, Tree, was Gene Simmons, Greg was Ace Frehley, Jason was Peter Criss, and I was Paul Stanley.
While waiting for the concert, we decided to shoot a video of us lip-syncing to one of their hits. Thankfully, I don't believe any copies of that tape still exist.
In the digital age, however, the Internet is written in ink.
One of the hottest social media apps is TikTok, which features videos uploaded by users showing them lip-syncing and dancing to popular music. The videos can be shared with other users online. Originally known as Musical.ly, the app was purchased by ByteDance, a Chinese company, in November of 2017. The app was rolled into the company's existing TikTok app.
Unlike our lip-syncing of KISS tunes, TikTok is extremely popular. The app has more than 200 million users worldwide, and 65 million of those are in the U.S. Obviously, the app is huge with kids, which is causing great concern for parents.
The Federal Trade Commission has received thousands of complaints from worried parents because many of TikTok's users were under the age of 13. On top of that, the app collected the names, email addresses and other personal information from these underage users without getting parental consent.
TikTok accounts start out as being public, meaning users have to intentionally switch them to private. If an account is public, its user's photos, videos and usernames were available online. Even if a user switched their account to be private, their profiles could still be viewed and they could be contacted by a direct message. In addition, in 2016, ByteDance added a feature that allowed users to view other users within a 50-mile radius of their location.
As a result, parents freaked out. The FTC indicated that "there have been public reports of adults trying to contact children via the Musical.ly app." So the agency took action.
Last month, the FTC reached a settlement with the makers of TikTok. ByteDance had to pay a fine to the agency of $5.7 million, the largest civil penalty the agency has collected for a children's data-privacy case. According to the terms of the settlement, TikTok will also have to comply with the Children's Online Privacy Protection Act and take down all videos made by children under the age of 13.
TikTok released a response to the settlement, saying that it has now started a "limited, separate app experience" allowing the company to "split users into age-appropriate TikTok environments." Now, younger users will not be permitted to share videos, message users or maintain a profile or followers.
Here's hoping they also modify the app to prevent guys in their 40s from uploading videos of themselves lip-syncing to KISS.
The following two tabs change content below.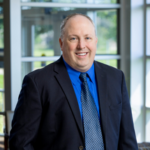 Elder Law and Estate Planning Attorney
at
McCarty Law LLP
Hoping to follow in his father's footsteps from a young age, Reg's practice primarily consists of advising individuals on estate planning, estate settlement and elder law matters. As Reg represents clients in matters like guardianship proceedings and long-term care admissions, he feels grateful to be able to offer families thorough legal help in their time of need.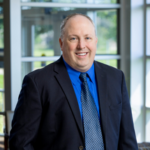 Latest posts by Reg P. Wydeven (see all)