College is Expensive, But Not This Expensive
Unless you've lived in a cave the last few weeks, it's been difficult to avoid the story of Lori Loughlin and Felicity Huffman, who were two of 50 people charged for participating in a college admissions cheating scandal. Dubbed "Operation Varsity Blues," the investigation by the Justice Department resulted in its largest-ever college admissions prosecution, involving 200 agents nationwide and the 50 perpetrators came from six different states.
Some parents, like Loughlin, are accused of bribing school officials to get their kids admitted. Loughlin and her fashion designer husband, Mossimo Giannulli, allegedly paid $500,000 to designate their daughters as recruits on the University of Southern California crew team, even though they don't even row. The couple is charged with conspiracy to commit mail fraud and honest services mail fraud. They both appeared in federal court in Los Angeles and were released after paying a $1 million bond each.
Other parents, like Huffman, are accused of paying to fraudulently boost their child's college entrance exam scores. Huffman allegedly paid $15,000 to help increase her daughter's SAT scores. She has been charged with conspiracy to commit mail fraud and honest services mail fraud. She also appeared in federal court in LA and was released after posting a $250,000 bond.
Obviously this has been a hot topic of conversation across the country, because in addition to USC, some of the nation's most prestigious institutions have been implicated in the scandal, including Yale, Georgetown, Stanford, the University of California – Los Angeles, the University of Texas and Wake Forest. The story is even more salacious, as it's another example of wealthy individuals, including some celebrities, using their money to gain an unfair advantage.
The scheme is especially infuriating for parents of kids who didn't get into those schools. One such parent has taken matters into her own hands.
Jennifer Kay Toy, a former teacher from Oakland, has filed a class action lawsuit against Loughlin, Huffman, and the other defendants named in the investigation for fraud and infliction of emotional distress, claiming "legitimate applicants to colleges were denied access due to the illegal activities."
According to the suit, Toy's son, Joshua, was not admitted to "some" of the colleges involved in the scandal despite having a 4.2 grade point average. Toy proclaimed, "I'm outraged and hurt because I feel that my son, my only child, was denied access to a college not because he failed to work and study hard enough but because wealthy individuals felt that it was OK to lie, cheat, steal and bribe their children's way into a good college."
While Toy did not specify which schools turned Joshua down, she added that his "rights to a fair chance at entrance to college was stolen" because of the "despicable and illegal actions" of the defendants. "I'm now aware of the massive cheating scandal wherein wealthy people conspired with people in positions of power and authority at colleges in order to allow their children to gain access to the very colleges that Joshua was rejected from," Toy said. "I'm not a wealthy person, but even if l were wealthy l would not have engaged in the heainous (sic) and dispicable (sic) actions of defendants."
Toy contends that more than 1,000 people were involved in the scandal and she intends to name all of them in the lawsuit, which she has brought "on behalf of all persons in the United States." She is seeking $500 billion in damages.
I know college is expensive, but that seems like a lot of damages.
The following two tabs change content below.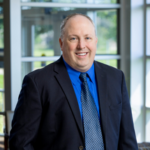 Elder Law and Estate Planning Attorney
at
McCarty Law LLP
Hoping to follow in his father's footsteps from a young age, Reg's practice primarily consists of advising individuals on estate planning, estate settlement and elder law matters. As Reg represents clients in matters like guardianship proceedings and long-term care admissions, he feels grateful to be able to offer families thorough legal help in their time of need.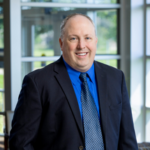 Latest posts by Reg P. Wydeven (see all)