Not Getting the Band Together
One of my favorite all-time movies is 'National Lampoon's Vacation.' The flick follows Chevy Chase's Clark Griswold and his family on their cross-country adventure to Walley World amusement park. Clark's hijinks and his family's bad luck are all accompanied by Lindsey Buckingham's classic song, 'Holiday Road.'
Buckingham broke through as a singer and guitarist in the band Fleetwood Mac. Like the Griswolds, Fleetwood Mac started a cross-country adventure of their own when they began their latest tour earlier this year. Only this time, the band told Buckingham to 'Go Your Own Way.'
Buckingham had signed on for a two-year run of 60 shows with Fleetwood Mac in exchange for a fee of $14 million. He asked his bandmates to postpone the tour by three months so he could tour with his solo band, but they refused. So he instead rescheduled his solo tour. Then, according to 'Rolling Stone' magazine, while Buckingham was watching the Grammys on January 28, he was informed by Irving Azoff, the band's longtime manager, that he was fired from the group. His vacancy was filled by Mike Campbell, formerly of Tom Petty and the Heartbreakers, and Neil Finn, formerly of Crowded House.
Obviously upset, Buckingham sued his former bandmates Stevie Nicks, Christine McVie, John McVie and Mick Fleetwood. He sued for breach of fiduciary duty, breach of oral contract and intentional interference with prospective economic advantage. According to the suit, "By excluding Buckingham from participating in the 2018-2019 Fleetwood Mac tour in breach of their fiduciary duties of loyalty and good faith and fair dealing the Defendants intentionally acted to interfere with Buckingham's relationship with Live Nation and the prospective economic benefit he was to receive as a result of his participation in the tour."
Fleetwood Mac was formed in 1967 by Peter Green who named it after Fleetwood and John McVie. Green left the band in 1969, but Buckingham and then-girlfriend, Stevie Nicks, joined the group in 1974.
Despite selling over 100 million albums worldwide and being inducted into the Rock and Roll Hall of Fame, Fleetwood Mac has had a tumultuous history. The band has suffered love triangles, alcohol and drug abuse and creative differences. The band took a hiatus in 1982 but got back together to go on tour in 1987. At the last minute, though, Buckingham backed out.
Recognizing their past, Buckingham said, "We have all done things that were not constructive. All of us have worn on each other's psyches at times. That's the history of the group." He told CNN that the nature of the band "was the people breaking up, the dysfunction," but "right below all of that dysfunction is a great, great deal of love."
In an email attached to the complaint, Buckingham indicated that being shut out "breaks my heart." He remained optimistic, though, saying, "If there is a way to work this through, I believe we must try. I love you all no matter what."
The band's response wasn't as sanguine. Publicist Kristen Foster told PEOPLE magazine, "Fleetwood Mac strongly disputes the allegations presented in Mr. Buckingham's complaint and looks forward to their day in court.
The case will probably settle out of court. If it does go to trial, Buckingham purportedly believes he'll win in a 'Landslide.'
The following two tabs change content below.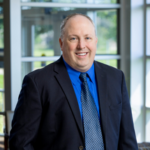 Elder Law and Estate Planning Attorney
at
McCarty Law LLP
Hoping to follow in his father's footsteps from a young age, Reg's practice primarily consists of advising individuals on estate planning, estate settlement and elder law matters. As Reg represents clients in matters like guardianship proceedings and long-term care admissions, he feels grateful to be able to offer families thorough legal help in their time of need.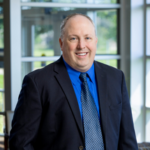 Latest posts by Reg P. Wydeven (see all)