When I was in 8th grade, I saved up my money and bought a Nintendo. My favorite game was Super Mario Bros., where you played as lovable siblings Mario and Luigi, two plumbers who were tasked with rescuing Princess Toadstool from King Koopa.
The brothers venture through sewers and stomp on turtles trying to thwart their progress. They eat mushrooms to gain powers and collect virtual coins. If you collected enough coins, you received extra lives.
Thirty years later, Mario and his gang are still as popular as ever. And so are virtual coins.
Cryptocurrency, such as bitcoin, are a hot trend, evidenced by the fact that there are over 1,600 varieties of them. According to Investopedia.com, a cryptocurrency is virtual or digital money used in the form of tokens or coins. The "crypto" comes from the complicated cryptography programming that allows a digital coin to be generated, stored, and transacted securely and, usually, anonymously.
Bitcoin is the most prominent cryptocurrency, and all subsequent currencies are called "altcoins," as they are alternatives their developers tout as being modified or improved versions of bitcoin. Cryptocurrencies are developed by a team of programmers who write a code containing mechanisms for issuing the digital coins, a process known as "mining." A common trait among cryptocurrencies is decentralization, or being free of government manipulation and control.
Even though the U.S. government doesn't manipulate the value of cryptocurrencies, it still has some regulatory control over them. A cryptocurrency is first offered for sale to the public via an Initial Coin Offering, or ICO. This is similar to an Initial Public Offering, or IPO, for shares of stock in a corporation that are available to the public for purchase. Like IPOs, ICOs are governed by the U.S. Securities and Exchange Commission.
Last month, the SEC imposed a total of $750,000 in fines against boxing legend Floyd Mayweather and music producer DJ Khaled. The duo paid the fine to settle charges for failing to disclose payments they received for promoting ICOs. The fines are the first of their kind.
According to the SEC, Mayweather did not report that he received $300,000 from three separate companies that paid him to promote their ICOs online. Mayweather announced to his nearly 8 million Twitter followers that Centra's ICO "starts in a few hours. Get yours before they sell out, I got mine." He also tweeted that he wanted to be known as "Floyd Crypto Mayweather from now on."
According to Stephanie Avakian, co-director of the SEC's enforcement division, "Mayweather and Khaled's ICO promotions may have appeared to be unbiased, rather than paid endorsements" because they did not disclose that they were paid.
Under the settlement, Mayweather agreed to pay a $300,000 penalty, forego another $300,000 and pay $14,775 in interest. DJ Khaled will have to forfeit the $50,000 payment he received, pay a $100,000 penalty, and $2,725 in interest. Mayweather agreed to not promote any securities, digital or otherwise, for three years, while DJ Khaled agreed not to promote any for two years.
The SEC sees a red flag whenever a company's marketing implies their cryptocurrency can appreciate in value and encourages investors to be skeptical of investment advice offered on social media platforms and endorsed by celebrities. Or video game plumbers.
The following two tabs change content below.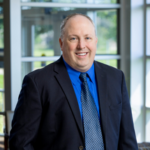 Elder Law and Estate Planning Attorney
at
McCarty Law LLP
Hoping to follow in his father's footsteps from a young age, Reg's practice primarily consists of advising individuals on estate planning, estate settlement and elder law matters. As Reg represents clients in matters like guardianship proceedings and long-term care admissions, he feels grateful to be able to offer families thorough legal help in their time of need.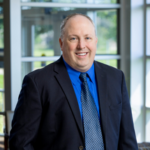 Latest posts by Reg P. Wydeven (see all)