In my youth, I was known for mastering several styles of dance, including the sprinkler, the lawnmower and the shopping cart. And I did a pretty mean robot. Thankfully my son is carrying on the tradition.
He knows a myriad of dances, such as the Whip, the Floss, and the Dab. My personal favorite is his take on Antonio Brown's touchdown dance. Last season the NFL lifted its ban on TD celebrations, and Brown cashed in – literally. He signed an endorsement deal with Activision that allowed the video game company to use his signature moves in their Destiny 2 game.
This season, Pizza Hut became the official pizza sponsor of the NFL and Brown was featured in a commercial performing what the pizza chain dubbed the 2-Topping dance. So while I'd like to think my kid learned to cut a rug at school dances or by studying NFL films, the truth is more unsettling: he learned by playing videogames.
If we let him, our son would spend most of his waking hours playing Fortnite, the free multiplayer online videogame where players are dropped onto an island and they have to try and kill one another. As they advance, players can collect "skins," or different outfits or appearances for their characters. In addition, they can unlock over 100 dances, called "Emotes," that their characters can perform. These are unbelievably popular, as evidenced by the hundreds of videos on the internet of kids imitating their characters' emotes. Kids can even enroll in Fortnite dance classes.
Because of their popularity, emotes can be purchased for about $5 if players don't have the patience to earn them. So while the game may be free to play, 140 million users play worldwide, with many of them opting for in-game purchases. As a result, the game realized earnings of over $1 billion since last October.
Many of these emotes are homages to dances from pop culture, such as Antonio Brown's. And if Brown can make money selling his moves to another video game, it's only natural the creators of other dances may feel entitled to compensation if their creations are featured in a game – especially one that makes $1 billion.
Chance the Rapper called attention to this practice on Twitter this summer, saying, "Imagine the money people are spending on these Emotes being shared with the artists that made them." Rapper 2 Milly agrees. While his name may not be that recognizable, the "Milly Rock," his signature dance move, certainly is – especially on Fortnite, where the emote equivalent is called "Swipe It."
2 Milly told CBS News that wherever he goes, people tell him, "Yo, your dance is in the game." Because 2 Milly claims his dance is "for purchase," in the game, he is considering suing Epic Games, the maker of Fortnite, for copyright infringement. "I don't even want to bash them for all the millions. Know what I am saying? It's not really like that. I just feel like I have to protect what's mine," he claimed.
While there's a ton of cases about copyright protection for books, artwork and music, there's little out there about infringing on dance moves. If 2 Milly does file suit, it will be interesting to see if he wins.
I wonder if they'll have a regular judge hear the case or one of the judges from 'Dancing with the Stars.'
The following two tabs change content below.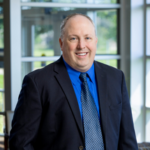 Elder Law and Estate Planning Attorney
at
McCarty Law LLP
Hoping to follow in his father's footsteps from a young age, Reg's practice primarily consists of advising individuals on estate planning, estate settlement and elder law matters. As Reg represents clients in matters like guardianship proceedings and long-term care admissions, he feels grateful to be able to offer families thorough legal help in their time of need.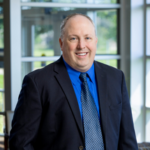 Latest posts by Reg P. Wydeven (see all)