Family Wills – Part One: Why Do I Need a Will?
Have questions about what a will is? Why you need one? In this three-part series, Attorney Reg P. Wydeven, along with Prospera Credit Union, shares everything you need to know to get your will in order.
Why do I need a will?
No one wants to think about their death, but planning for it makes the whole process much easier on those left behind and can help set up your children with a successful future should something happen to you while they're still young.
I always say it is never too early to put a plan in place. So how do you know if you need a will? If you are single with no children and you want everything to go to your parents upon your death or if your children are grown and you don't have a lot of investments or property, then chances are you probably don't need a will right now.
However, my guess is that if you're reading this, you are probably a parent, most likely of a child still growing up. If that's the case, listen up. If you die without a will, your kids will not get their inheritance until they are 21-years-old and the courts will decide who they believe is best fit to raise your children and control your money.
You read that right! If you don't have a will in place, the courts will decide what is best for your children. I don't know about you, but I believe there is no decision more important than who would raise my children if something were to happen to my wife and me.
Who can help me start my will?
There is no right or wrong way to prepare for death but it's important that we take the time to do it. Much of what happens in our lives is beyond our control, however we can control who gets our children when we die. If you are ready to prepare for the unexpected and not leave the welfare of your children to chance, then it is time for you to talk to a lawyer. I promise the process is not nearly as depressing as it sounds and almost all my clients say they have a huge sense of relief and peace of mind once it's done.
Part Two: What Goes Into My Will?
Part Three: All About Guardianships & Probate (and Living Wills & Trusts)
*Originally Posted on August 2, 2017 on Go Valley Kids*
The following two tabs change content below.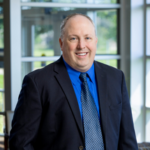 Elder Law and Estate Planning Attorney
at
McCarty Law LLP
Hoping to follow in his father's footsteps from a young age, Reg's practice primarily consists of advising individuals on estate planning, estate settlement and elder law matters. As Reg represents clients in matters like guardianship proceedings and long-term care admissions, he feels grateful to be able to offer families thorough legal help in their time of need.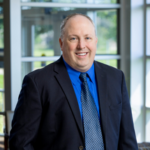 Latest posts by Reg P. Wydeven (see all)