Family Wills – Part Three: All About Guardianships & Probate (and Living Wills & Trusts)
In the last of our three-part series, Attorney Reg Wydeven, along with Prospera Credit Union, answers all your questions about trustees, guardianships, probate, and the difference between a living will and a living trust.
If you need to catch up, just follow the links below:
Family Wills – Part One: Why Do I Need a Will?
Family Wills – Part Two: What Goes Into My Will?
Trustee vs. Guardian
In your will, it's important to appoint a trustee and a guardian. These are two different roles with different duties, but you could choose the same person for both roles. The trustee is the person in charge of your money. Their job is to distribute the inheritance per your wishes, and oversee this role until you tell them otherwise. The guardian's job is to raise your children until age 18, then their role is legally over.
It is also important to appoint a backup for your trustee and guardian, because if something should happen to the person you put in this position, everything will go back to the courts.
What is the probate process?
One of the biggest misconceptions I hear about wills is that people don't think they need to go through the probate process if their loved ones already have a will in place. That is simply not true.
Probate is a process where the court oversees the distribution of someone's assets when they die, which could take up to a year to complete. Although it takes more time, it's a necessary process to get access to the assets of a deceased person that were solely in that person's name and not designated through a living trust.
Guardianship must go through probate, but the kids will be "blessed" to live with the appointed guardian until the court date where the judge makes the new guardianship official.
The Difference Between a Living Trust and a Will
One way to get your family through the probate process is by developing a living trust. A living trust is different than a will because while a will is more of a one and done process, a living trust must be updated with all your assets (home, vehicles, bank accounts) every time something changes (you buy a new car or move into a new house).
The real difference is that for assets (physical things) the trustee in a living trust does not need to go through probate like you would with a will, however probate is always needed for guardianship. While a living trust is more work for you while you're alive, it will be less work on those left behind upon your death.
*Originally Posted on August 2, 2017 on Go Valley Kids*
The following two tabs change content below.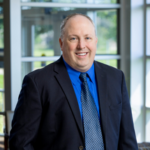 Elder Law and Estate Planning Attorney
at
McCarty Law LLP
Hoping to follow in his father's footsteps from a young age, Reg's practice primarily consists of advising individuals on estate planning, estate settlement and elder law matters. As Reg represents clients in matters like guardianship proceedings and long-term care admissions, he feels grateful to be able to offer families thorough legal help in their time of need.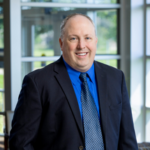 Latest posts by Reg P. Wydeven (see all)