The evolution of the car radio is an interesting one. While they were introduced in the 1920s, they really became a standard feature in the 1960s. In the '50s, Chrysler introduced record players in their cars. In 1965, Ford offered 8-track players, allowing people to play the music they wanted when they wanted, without commercials or having to worry about albums melting or skipping.
In the 1970s, cassette tapes began overtaking 8-tracks in car radios. In the 1980s, CD players replaced cassette decks. Then in the '90s, CD changers, which allowed you to shuffle between multiple CDs, were standard in cars.
Starting in the 2000s, car stereos came equipped with auxiliary inputs, allowing motorists to plug MP3 players into their car stereos. iPods could hold dozens of albums and you didn't have to worry about scratching a disc. While satellite radio was introduced in 2000s, cars came equipped with it as a standard option in the 2010s.
So, as technology evolved, each new medium for playing music in the car seemed to replace the old one. However, despite all those advances, for 100 years, AM radio has been in every car stereo.
But, if car manufacturers get their way, AM radio in cars may be going away, too.
Currently, eight out of 20 major car companies, including BMW, Ford, Mazda, Polestar, Rivian, Tesla, Volkswagen, and Volvo, have removed AM radio from their electric vehicles, saying interference from electric motors causes static and noise on AM transmissions.
But AM radio is not going down without a fight. In response to this trend, a bipartisan group in Congress has introduced the "AM for Every Vehicle Act," which asks the National Highway Traffic Safety Administration to require automakers to provide AM radio in new cars at no additional cost. It would also require car manufacturers to inform buyers about any vehicles that don't come with AM radio because they were made before the law went into effect.
The bill's supporters cite safety as the biggest reason for keeping AM radio in cars. The AM airwaves have played a vital role in transmitting information during emergencies, such as natural disasters, especially to people in rural areas. According to the National Association of Broadcasters and Nielsen data, more than 80 million people in the U.S. listen to AM radio every month.
"The truth is that broadcast AM radio is irreplaceable," said Sen. Edward Markey of Massachusetts, one of the bill's sponsors. "Carmakers shouldn't tune out AM radio in new vehicles or put it behind a costly digital paywall." He also said the bill is intended to "ensure that this resilient and popular communication tool does not become a relic of the past."
The Alliance for Automotive Innovation, a U.S. group that represents major automakers, believes the law is not needed, as people can obtain necessary information from the Federal Emergency Management Agency's Integrated Public Alerts and Warning System (IPAWS), which can distribute safety warnings across AM, FM, internet-based and satellite radios, as well as over cellular networks.
Antwane Johnson, FEMA's IPAWS Director, disagrees. "Broadcast radio is free and has the ability to reach millions of people from a single broadcast," he said in a statement. "Any plans to remove AM radio should be paired with a direct, suitable, proven and free alternative to receive critical information about potential threats to their safety."
One time, I couldn't find my pizza cutter, so I stuck a pencil through the hole in my now-obsolete Bryan Adams CD and used it to slice my pie. It cut like a knife.
The following two tabs change content below.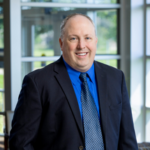 Elder Law and Estate Planning Attorney
at
McCarty Law LLP
Hoping to follow in his father's footsteps from a young age, Reg's practice primarily consists of advising individuals on estate planning, estate settlement and elder law matters. As Reg represents clients in matters like guardianship proceedings and long-term care admissions, he feels grateful to be able to offer families thorough legal help in their time of need.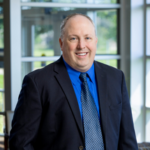 Latest posts by Reg P. Wydeven (see all)