Last week I wrote about Nike being sued for allegedly promoting their shoes and apparel as being eco-friendly, when they purportedly are not, a practice known as "greenwashing." The plaintiff claims that some of Nike's products are incorrectly marketed as "sustainable," meaning they are made from recycled materials or fiber crops.
Based on another legal matter Nike is involved in, the shoe juggernaut may have a problem with plants.
Andrea Galbreath is the owner of an online succulent store. Living in Southern California, she became interested in the hardy plants while trying to make her front yard drought-tolerant. Instead of trying to grow grass, she planted rows of succulents.
Losing her job as a social worker at the start of the pandemic, though, inspired Galbreath to turn her hobby into a business. She started by making and selling succulent gift arrangements, which, in the years since she launched the store, blossomed into also selling custom planters, gift boxes and succulent-themed novelty items.
After "a couple of glasses of wine," Galbreath came up with the name 'Just Succ It,' and bought the domain name. In July of 2020, she created an LLC using the name for her online shop. Then, after seeing another store pop up online copying the name, she applied to the United States Patent and Trademark Office to trademark the moniker in April of 2021. On January 4, of 2022, the trademark was published.
Shortly after, however, she received a notice from the USPTO that Nike had filed an opposition notice to the trademark because it was too similar to its 'Just Do It' slogan.
Unsure of what to do, she posted videos on TikTok asking for advice. "I didn't know what to do … I thought, well if I post something, someone's going to leave a comment that will put me in the right direction," Galbreath told NBC News. "And maybe someone has been through this before and they could say, 'This happened to me and this is what I did.'"
Her video garnered 471,000 views, and its follow-up racked up 2.1 million views. And some of those viewers were from Nike.
A few days later, Galbreath received a cease-and-desist letter from Nike to stop using the name. The company wanted to ensure the public wouldn't confuse 'Just Succ It' with Nike products and infringed upon the "distinctiveness" of 'Just Do It.'
"Nobody has ever, ever considered my small business to be remotely similar to Nike," Galbreath retorted. "It's such a huge stretch." But Galbreath said that taking on Nike could be prohibitively expensive, as she was told that legal fees could run between $50,000 to $100,000, and it could take years before the issue was resolved.
While she is "trying to figure out a strategy," Galbreath says she plans to keep using the name. "It's mine. I plan on using it until I can't," she said. "The cease-and-desist is just a letter – it's not an order from the court. It's a bullying tactic that they're sending to me to look scary."
Despite being challenged by one of the biggest companies in the world, Galbreath is staying positive. "I'm choosing to see this as an opportunity to grow and thrive in the way that my succulents do," she said. "I hope that the takeaway is that people can see that no matter what life throws at them, they have the ability to adapt and thrive, and have fun doing it even though sometimes it sucks."
In the end, she said that if she does have to choose a new name, "there's still wine involved" in the process.
The following two tabs change content below.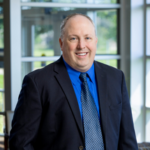 Elder Law and Estate Planning Attorney
at
McCarty Law LLP
Hoping to follow in his father's footsteps from a young age, Reg's practice primarily consists of advising individuals on estate planning, estate settlement and elder law matters. As Reg represents clients in matters like guardianship proceedings and long-term care admissions, he feels grateful to be able to offer families thorough legal help in their time of need.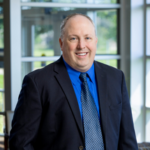 Latest posts by Reg P. Wydeven (see all)