When I was a freshman in high school, I got a pair of Nike Revolution basketball shoes. They were super cool, being a mix between Air Jordans and moon boots. They were the first basketball sneaker to feature visible Air technology and had a giant adjustable Velcro ankle strap.
Looking back, however, they probably weren't the greatest shoes for the environment. Regardless of the size of your feet, Revolutions were large, old school high-top shoes made mostly of leather, rubber and some suede. The rest was plastic, including foam, nylon and polyester fabrics, synthetic rubber, and polyester laces.
Thirty-five years later, many companies, including Nike, are being more conscious of the materials they are using in their products, leaning toward those that are sustainable and environmentally friendly. Sustainable fashion is clothing made from fabrics derived from eco-friendly resources, such as fiber crops or recycled materials, and is also mindful of the people who work to produce the garments.
In 2019, Nike launched 'Move to Zero,' which is the company's "journey toward zero carbon and zero waste, helping to protect the future of sport." According to its website, Nike claims, "We all share the responsibility for our playground – Planet Earth," so the shoe and athletic gear juggernaut is focusing on sustainability and also circularity, or reusing materials.
But according to Maria Guadalupe Ellis, Nike is just jumping on the eco-friendly bandwagon to dupe conscientious consumers into buying products that are not sustainable, a practice known as "greenwashing."
Last month, Ellis, a resident of Missouri, filed a complaint against Nike in the U.S. District Court for the Eastern District of Missouri. She alleges that the sports apparel maker "falsely and misleadingly markets" products as sustainable and environmentally friendly, which violates the Missouri Merchandising Practices Act. She is seeking the lawsuit to be certified as a federal and state class action.
According to the 47-page complaint, most of the products in Nike's sustainability collection are not sustainable. Ellis claims they are made from materials that are harmful to the environment and are "predominantly made with virgin synthetic materials," or those that, even if recycled, aren't biodegradable. She asserts that of the 2,452 products Nike lists in its sustainability collection, "only 239 products are actually made with any recycled materials," or less than 10%.
"Once you dispose of the materials, they sit in a landfill for hundreds of years," the complaint states. "They are not 'sustainable' and do not 'reduce waste and our carbon footprint.' Nor do they support a 'Move to Zero carbon and zero waste.'"
The lawsuit cites the Federal Trade Commission's Green Guides, which help companies "avoid making misleading and deceptive claims" about what it means for a product to be "green." While not law, the Guides educate companies on what could constitute deceptive advertising around sustainability claims.
Ellis claims she would not have paid a premium for items from Nike's Sustainability Collection that she bought from a Dick's Sporting Goods store in St. Louis County had she known that "they were not sustainable, not made from sustainable materials and not environmentally friendly." Accordingly, she is asking that the court order Nike to reimburse consumers who bought the improperly labeled apparel and to undertake a "corrective advertising campaign."
"Nike has profited enormously from its false and misleading representations that the products are 'sustainable,'" the lawsuit says. "Consumers would not know the true nature of the clothing's materials merely by reading the products' label."
If this trend continues, it looks like '70s polyester leisure suits won't be making a comeback.
The following two tabs change content below.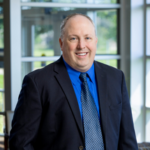 Elder Law and Estate Planning Attorney
at
McCarty Law LLP
Hoping to follow in his father's footsteps from a young age, Reg's practice primarily consists of advising individuals on estate planning, estate settlement and elder law matters. As Reg represents clients in matters like guardianship proceedings and long-term care admissions, he feels grateful to be able to offer families thorough legal help in their time of need.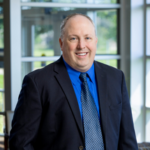 Latest posts by Reg P. Wydeven (see all)