When I was a kid, I remember watching commercials featuring Anita Bryant touting Florida orange juice, who told consumers that OJ "wasn't just for breakfast anymore." Known as 'The Sunshine-Tree Girl,' Bryant was the spokesperson for Florida Citrus from 1968 to 1980 and appeared in 86 TV ads. Her campaign was so successful that when you thought of Florida, you thought of orange juice.
Celsius Holdings, Inc. was hoping to have the same success, except when consumers thought of Flo Rida (the rapper, not the state), they hoped it also caused them to think of their energy drink.
Celsius was started in 2004 and shortly thereafter introduced its beverage that was touted as fat-burning. The company experienced rapid growth, but in 2011, it lost its contract with Costco, causing its revenues to be cut in half.
So, the company got new investors and management and turned its attention to the health and fitness markets, promoting the drink as a "fitness drink that accelerates metabolism, burns body fat and provides 'health' energy."
In 2014, Celsius enlisted Flo Rida, whose real name is Tramar Dillard, to endorse their product, which he did until 2018. As a brand ambassador, Flo Rida promoted the energy drink in exchange for a 1% stake in the company, equating to 250,000 shares, which were worth less than $1 a share at the time. In 2017, Celsius Holdings, Inc. began trading on the NASDAQ exchange, and was introduced at about $4 a share. Today, it trades for about $100 a share.
And Flo Rida claimed he didn't get to enjoy the fruit of his labor.
In May of 2021, the rapper and his company, Strong Arm Productions, sued Celsius, claiming the beverage-maker breached their endorsement contract. "Basically, I helped birth this company, and all we was looking for was some trustworthy people who acted as if they were family," he told The Associated Press. "And then when it comes down to the success of today, they just forgot about me."
John Uustal, Flo Rida's attorney, argued that his client's involvement with Celsius introduced the drink to a wider audience and their partnership allowed Celsius to grow its product portfolio, including a powder product and a line called Celsius Heat. "He loved the product, and it's been a very successful four-year relationship," Uustal told the AP.
Earlier this month, a Broward County, Florida, jury agreed with Flo Rida and awarded him $82.6 million in damages, of which over $27 million represents his stake in Celsius Holdings, Inc.
"Celsius is disappointed with the result and disagrees with the jury's verdict, we intend to appeal based on several grounds," a spokesperson for Celsius told PEOPLE magazine. "This decision doesn't take away from all Celsius has accomplished over the last several years and we look forward to achieving continued success and delivering quality products to our customers."
Attorneys for the company argued that its greatest success occurred after the endorsement deal with Flo Rida ended and that an increase in sales and stock value were a result of other dealings.
Thankfully, the experience hasn't soured Flo Rida and he isn't holding a grudge. "I'm still an owner in the company," he told the AP. "And when you basically planted the seed for something that is successful, you can't help but have unconditional love."
I'm glad he hasn't lost his zest for life. And while I may concentrate too hard on my orange puns, I realize they are not very a-peel-ing.
The following two tabs change content below.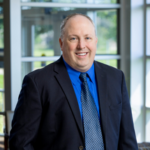 Elder Law and Estate Planning Attorney
at
McCarty Law LLP
Hoping to follow in his father's footsteps from a young age, Reg's practice primarily consists of advising individuals on estate planning, estate settlement and elder law matters. As Reg represents clients in matters like guardianship proceedings and long-term care admissions, he feels grateful to be able to offer families thorough legal help in their time of need.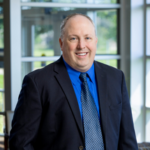 Latest posts by Reg P. Wydeven (see all)