While channel surfing the other night, I came across 'Stand By Me,' the classic '80s coming-of-age movie directed by Rob Reiner and based on the novel by Stephen King. The flick is set in 1959 in rural Oregon, and is about four 12-year-old buddies who go looking for a local boy who has been missing for several days. A big chunk of the movie shows the boys walking along railroad tracks, where they almost get hit by a train.
It's a good thing the movie didn't take place in Wisconsin, because it is illegal to walk on railroad tracks in the Dairy State.
Chapter 192 of the Wisconsin Statutes regulates railroads. One section specifically reads that no person "may walk, loiter or be upon or along the track of any railroad." It's also illegal to try to hitch a ride on a passing train and anyone attempting to do so is subject to a fine "not less than $100 nor more than $200."
Trains are required to blow a whistle or ring a bell prior to crossing a road or highway. Railroad crossing signs must be posted along roadways, while gates and flashing lights should be installed along busier thoroughfares.
It's also illegal for trains to hold up traffic. If a train blocks any highway or street crossing for longer than 10 minutes, the railroad company is liable for a fine of no more than $500. Alternatively, an officer of the railroad company could be imprisoned for up to 15 days.
Surprisingly, a train conductor has the power of a sheriff on a train. The statutes read, "if it shall become necessary for the protection of the passengers on any railroad car from the violent, abusive, profane or indecent language or conduct of any passenger, the conductor may arrest such passenger and keep the passenger in the baggage car or some other safe and secure place on such train until its arrival at some usual stopping place, when the passenger may be put off the train and given into the custody of some officer for prosecution."
So that's extremely cool. But, a locomotive only has one conductor. In the case of a train robbery, as portrayed in about a million classic western movies, having only one sheriff on board isn't enough to stop a gang of bandits.
That's why a railway company, at its own expense, may appoint and employ railroad police officers "for the protection of its property and the preservation of order on its premises and in and about its cars, depots, depot grounds, yards, buildings or other structures." Each officer must take an oath to uphold the U.S. Constitution and when on duty, wear a shield furnished by the company bearing the words "Railroad Police" and the name of the company.
Railroad police officers may arrest, with or a without warrant, "any person who in their presence commits upon the premises of the company or in or about its cars, depots, depot grounds, yards, buildings or other structures any offense against the laws of this state or the ordinances of any town, city or village." Like a conductor, they have the authority of sheriffs to arrest or apprehend offenders and bring them before a judge.
My favorite train is the Monorail at Disney World, for everyone knows I love one-liners.
The following two tabs change content below.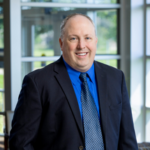 Elder Law and Estate Planning Attorney
at
McCarty Law LLP
Hoping to follow in his father's footsteps from a young age, Reg's practice primarily consists of advising individuals on estate planning, estate settlement and elder law matters. As Reg represents clients in matters like guardianship proceedings and long-term care admissions, he feels grateful to be able to offer families thorough legal help in their time of need.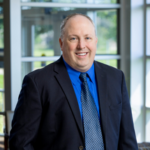 Latest posts by Reg P. Wydeven (see all)