While it's only been a few weeks, I'm still bummed about the Packers' loss to the 49ers. We had the #1 seed and home field advantage throughout the playoffs, plus, Tom Brady and the Buccaneers lost, which theoretically would have made our path even easier. The only thing that could have made the game worse would have been going to jail afterward.
That just might happen to Amber and Michael Naab, whose team, the Buffalo Bills, also lost in the Divisional Round of the playoffs to the Kansas City Chiefs.
Amber, 27, and Michael, 34, attended the game on January 23 in Orchard Park, New York. During the third quarter, the Naabs were questioned about their vaccine cards by authorities with the Erie County Sheriff's Office. As a result of the questioning, an investigation subsequently ensued.
On December 22, 2021, New York Governor Kathy Hochul signed legislation that criminalized the use of fake vaccine cards. According to the Buffalo Bills website, all fans age 12 and older are required to provide proof of vaccination for Covid-19 to enter Highmark Stadium.
The Sheriff's Office decided to question the Naabs after receiving an anonymous tip about the authenticity of their vaccination cards. Erie County District Attorney John J. Flynn announced in a news conference that the tip came in after the couple allegedly posted on social media that they used fake vaccine cards to get into previous games.
"Allegedly there had been some social media activity in previous games and someone saw it on social media and called the Buffalo Bills or called the health department and made an anonymous tip that these two individuals were allegedly posting that they had been gotten into Bills games prior," Flynn said.
He further indicated that the couple was already on the team's radar before the Bills' January 15 Wild Card Round game against the New England Patriots. The Naabs were arrested on January 25, according to Elaine Yingling, the Orchard Park Town Court clerk, and they have each been charged with a second-degree felony count of criminal possession of a forged instrument.
The couple was later arraigned and both pleaded not guilty, according to Kait Munro, a spokesperson for the D.A.'s office. They are expected in court on February 22 for a hearing. If convicted, they face a maximum possible sentence of seven years in prison. "D.A. Flynn does not anticipate that either will serve a term of imprisonment if convicted," Munro said, however.
The State Health Department thanked Erie County and the Buffalo Bills in a tweet on the next day for helping to stop the use of fake vaccine cards.
While Wisconsin does not have a specific law against the use of fake vaccination cards, state prosecutors could charge offenders for forgery. Forgery is defined as falsely making or altering any writing of a kind commonly relied upon for the purpose of identification with the intent to defraud. It is a Class A misdemeanor, meaning the maximum penalty is 9 months jail, $10,000.00 in fines, or both.
However, creating, distributing, selling, or buying fake COVID-19 vaccination record cards and forging COVID-19 vaccination information is punishable under federal law. Under Title 18 of the U.S. Code, the unauthorized use of an official government agency's seal, such as for the Centers for Disease Control and Prevention (CDC), is illegal.
While the Naabs were not criminal masterminds, at least they didn't make the same mistake as Chloe Mrozak. The Chicago native allegedly used a phony COVID-19 vaccination card to get into Hawaii. Authorities cracked the case after learning she misspelled "Moderna."
The following two tabs change content below.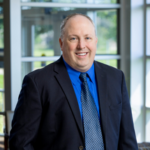 Elder Law and Estate Planning Attorney
at
McCarty Law LLP
Hoping to follow in his father's footsteps from a young age, Reg's practice primarily consists of advising individuals on estate planning, estate settlement and elder law matters. As Reg represents clients in matters like guardianship proceedings and long-term care admissions, he feels grateful to be able to offer families thorough legal help in their time of need.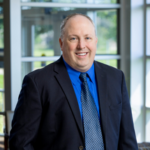 Latest posts by Reg P. Wydeven (see all)