Maybe Dictators Aren't All Bad
This spring my son wanted to play a sport. He tried tennis, but after a few practices, he decided it wasn't his thing. His buddy then suggested he give lacrosse a try.
When he came home from his first practice, I asked him how it went. He replied, "You get to run around and hit guys with sticks – it's awesome!" And he's been hooked ever since.
While I'm still trying to learn all the rules, we've been having a blast at all the games. They're filled with action and the kids are amazing. I've been unbelievably impressed with the family-like nature of the team. The upperclassmen really mentor the young guys and get almost as excited when an underclassmen scores as the underclassman.
But my favorite part of the sport so far has been the mullets. For some reason, a huge percentage of the lacrosse population sports the nostalgic hairstyle from the late '80s and '90s. Last month, we attended a huge tournament in Wisconsin Dells and I hadn't seen that many mullets in one place since I attended a Whitesnake concert in 1985.
I think the hairdo and the sport go hand-in-hand. The mullet is described as 'business in the front and party in the back.' Similarly, the kids are all business on the field, but are extremely congenial on the sidelines.
While I'm a huge fan of the coif, apparently not everyone else is.
Last month, North Korea instituted a ban on mullets in its self-proclaimed "war on capitalism." While the stereotype for people with mullets doesn't necessarily scream disposable income, for some reason Kim Jong-un has the hairstyle in his crosshairs.
"History teaches us a crucial lesson that a country can become vulnerable and eventually collapse like a damp wall regardless of its economic and defense power if we do not hold on to our own lifestyle," Rodong Sinmun, an organ of the North's ruling Worker's Party, reportedly wrote on May 13. "We must be wary of even the slightest sign of the capitalistic lifestyle and fight to get rid of them."
According to Sinmun, other socialist countries have failed because they did not adequately stop "the invasion of capitalistic lifestyle[s]." Mullets were in their heyday in 1989, but until now, I didn't connect them to the tearing down of the Berlin Wall.
Only 15 acceptable "socialist" hairstyles are permitted under the new law, which do not include mullets, mohawks, or spiked and dyed hair. Any haircuts other than those allowed are considered "anti-socialist behavior" and fall under the "yellow wind of capitalism."
The ban seemingly coincides with Kim Jong-un's recent vow to fight an "uncompromising struggle" against anti-socialism amid economic sanctions from the United States, as reported by state media. "The struggle against the anti-socialist and non-socialist practices is a do-or-die battle to defend the working-class purity and lifeline of our style of socialism," Kim purportedly said. North Koreans must "firmly maintain the principle of producing everything needed for economic construction and people's living with our own raw and other materials."
Hairdos aren't the only victim of the ban. Kim Jong-un has also barred other "decadent" Western fashion staples, such as shirts featuring slogans, lip and nose piercings, and skinny jeans.
No skinny jeans? Maybe socialism isn't as bad as I thought.
The following two tabs change content below.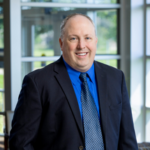 Elder Law and Estate Planning Attorney
at
McCarty Law LLP
Hoping to follow in his father's footsteps from a young age, Reg's practice primarily consists of advising individuals on estate planning, estate settlement and elder law matters. As Reg represents clients in matters like guardianship proceedings and long-term care admissions, he feels grateful to be able to offer families thorough legal help in their time of need.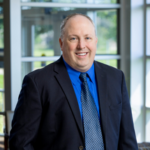 Latest posts by Reg P. Wydeven (see all)