That's the Yeast of My Problems
The pandemic has been going on now for almost 16 months, but hopefully we'll be coming out of it soon. I look at how much we've learned about the coronavirus in that time and think about how scared we were at the beginning of the outbreak. I remember not letting my son play catch with a buddy outside out of fear of him becoming infected.
In those early months, people were scared of getting sick and dying, so they went to great lengths to prevent becoming contaminated, including ingesting disinfectants.
According to an issue of the U.S. Centers for Disease and Control and Prevention's Morbidity and Mortality Weekly Report, accidental poisonings from bleach and other disinfectants were higher from January 1 to March 31 of 2020 compared to 2019. Specifically, accidental poisonings from household disinfectants were up 5%, 17% and 93% respectively, over those same months in 2019. Accidental poisonings from bleach also increased by 7%, 1% and 59% respectively, in 2020.
With the increase in the use of those products to sanitize surfaces, groceries, smartphones and other items, so did poisonings from accidental inhalation of fumes and ingestion among children, as more chemicals were left out in the open.
On April 23 of last year, however, President Trump a few off-the-cuff remarks about combating the virus. He first claimed, "we hit the body with a tremendous, whether it's ultraviolet or just very powerful light," and pondered whether there would be a way to bring the light "inside the body, which you can do either through the skin or in some other way."
Trump then talked about disinfectant, which "knocks [the coronavirus] out in one minute." He then posed, "is there a way we can do something like that, by injection inside or almost a cleaning, because you see it gets in the lungs and it does a tremendous number on the lungs, so it'd be interesting to check that, so that you're going to have to use medical doctors with, but it sounds interesting to me."
The next day, Trump explained that he was being sarcastic, but several Americans thought he was being serious. Following Trump's comments, there was a 121% increase of disinfectant poisonings for the last 8 days of April compared to that same time frame in 2019. Likewise, bleach ingestings leapt by 77% over that same period.
Obviously, fear drove people to glom on to any hope of staving off the virus. Unfortunately, some people took advantage of that fear.
Namyang Dairy Products, one of South Korea's biggest dairy companies, aggressively promoted its Bulgaris yogurt drinks by citing research showing they were effective in lowering the risk of coronavirus infections. As a result, sales of the drinks increased and Namyang's stock price rose.
That all ended, however, after South Korea's Ministry of Food and Drug Safety sued the company for false advertising, claiming the research, which turns out to have been funded by Namyang, was dubious and never involved any animal testing or clinical trials.
Following a public uproar, chairman Hong Won-sik resigned, saying he will take "all responsibility" and promised not to pass on management rights to his children, which is a much-criticized practice of South Korea's family-owned businesses. Despite Hong's resignation, he and his family will retain their commanding ownership interests in the company.
Yogurt drinks are very popular in South Korea, especially after meals to aid in the digestion of food. And while they may taste different than American yogurt, the process for making them is udderly the same.
The following two tabs change content below.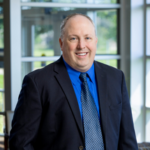 Elder Law and Estate Planning Attorney
at
McCarty Law LLP
Hoping to follow in his father's footsteps from a young age, Reg's practice primarily consists of advising individuals on estate planning, estate settlement and elder law matters. As Reg represents clients in matters like guardianship proceedings and long-term care admissions, he feels grateful to be able to offer families thorough legal help in their time of need.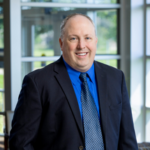 Latest posts by Reg P. Wydeven (see all)