When I was a kid in the '80s, the Cold War was at its peak. Tons of movies had the Soviets as antagonists, such as 'Rocky IV,' 'Red Dawn,' 'War Games,' 'No Way Out,' 'Firefox' and even comedies like 'Spies Like Us.'
Then the Berlin Wall came down, the Soviet Union broke up and we didn't have to have drills in school to prepare for attacks.
Today, however, it seems that Russia is once more trying to take over the world. Or worlds.
Earlier this month, Russia unveiled the Arktika (Russian for "Arctic"), a nearly 600-foot long, 15-story tall, nuclear reactor-powered icebreaker ship. Said to be the world's largest and most powerful, the Arktika is designed to smash through layers of ice up to 9 feet deep. The massive ship is the first of a planned fleet of icebreakers intended to increase Russia's presence in the Arctic.
While Russia is currently the only nation to have nuclear-powered civilian ships, China is developing an icebreaker of very similar proportions to also access the Arctic. The plan is to develop a clear path for freight traffic along the Northern Sea Route, which runs from Murmansk to the Bering Strait near Alaska. Russia hopes the route can become a regular commercial transport link between Asia and Europe.
Environmentalists are concerned over the increased presence of nuclear power in the sensitive region, which is already plagued by problems linked to climate change. However, the Arctic purportedly holds oil and gas reserves equivalent to 412 billion barrels of oil, which equates to about 22% of the world's undiscovered oil and gas.
The Arctic "attracts many who are interested in its resources," St. Petersburg governor Georgy Poltavchenko said at the launch ceremony for the Arktika. And like a villain from an '80s Cold War movie, he added, "But the Arctic is ours, and we've proved it."
But this isn't Russia's only move toward domination. They're also taking over planets.
Earlier this month, Dmitry Rogozin, Director General of Roscosmos, which is Russia's version of NASA, announced that Russia wants to send a mission to Venus. Rogozin, a former deputy prime minister, noted that the Soviet Union was "the first and the only" country to land a spacecraft on Earth's neighbor. Therefore, he claims, "We think that Venus is a Russian planet."
While NASA's Mariner 2 became the first spacecraft to fly by Venus in 1962, the Soviet Union's Venera 7 became the first spacecraft to make a successful soft landing on our solar system's hottest planet in 1970, and it subsequently melted within seconds.
Russia's announcement comes on the heels of research published in the journal Nature Astronomy which details British and American scientists' discovery of phosphine gas in the clouds around Venus. This is considered a potential sign of life on the planet.
The only problem with Russia owning Venus is that it violates the "Outer Space Treaty" established by the United Nations in 1967. The Treaty recognizes all of outer space as an international commons by describing it as the "province of all mankind" and forbids any nation from claiming territorial sovereignty. The Treaty has been ratified by over 100 member countries, including all the major space-faring nations.
It looks like we may be in store for a slew of new wave Cold War movies about the battle for the Arctic and Venus.
The following two tabs change content below.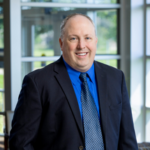 Elder Law and Estate Planning Attorney
at
McCarty Law LLP
Hoping to follow in his father's footsteps from a young age, Reg's practice primarily consists of advising individuals on estate planning, estate settlement and elder law matters. As Reg represents clients in matters like guardianship proceedings and long-term care admissions, he feels grateful to be able to offer families thorough legal help in their time of need.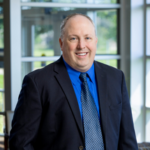 Latest posts by Reg P. Wydeven (see all)