I am truly blessed to have the best sister ever. Ever since we were little, we've been very close. She graciously would agree to play with my Star Wars action figures with me. But in exchange, I would have to play Barbies with her.
I wasn't a huge fan of her Ken dolls, so I'd either play with her Donnie Osmond doll or I'd bring along my Barbie-scale action figures. These included the Incredible Hulk, Arthur Fonzarelli, G.I. Joe with the Kung Fu grip, Steve Austin – the $6 Million Man, Arnold Horshack from 'Welcome Back, Kotter,' and, of course, Evel Knievel and his stunt cycle.
After a long day of being a cheerleader, a business executive, a flight attendant and a surgeon, not to mention taking care of her younger sister, Skipper, Barbie liked nothing more than relaxing in her bubbling spa hot tub (with real bubble sound and action!). I found out the hard way that Barbie didn't appreciate Evel Knievel attempting (and failing) to jump his motorcycle over the hot tub while she was in it. He then met Martial Artist Barbie (and it's a good thing he came with a helmet).
I loved my Evel Knievel figure and his stunt cycle. That's why I felt a little nostalgic while watching 'Toy Story 4.' The Disney Pixar film featured Duke Caboom, voiced by Keanu Reeves, the greatest thespian of our time. Like Knievel, Caboom was a daredevil stunt cyclist and his white costume and motorcycle were decorated with his nation's flag. Unlike the American Knievel, however, Caboom hailed from Canada.
Apparently, I was not the only viewer that thought of Evel Knievel after seeing Duke Caboom – Knievel's family must have caught the movie, too.
K&K Promotions, the company that owns Knievel's likeness, image, persona, brand and publicity, recently revealed they filed a lawsuit in the U.S. District Court in Las Vegas, Nevada, against The Walt Disney Company, Pixar and other Disney affiliations, for copyright infringement.
K&K claims Duke Caboom is a clear and obvious rip-off of Evel Knievel. In addition to having a similar suit and motorcycle, the company asserts that Caboom's toy stunt cycle even comes with an energizer to wind up and release his bike, exactly like the Evel Knievel toy I had as a kid.
K&K further asserts that Disney never sought out nor obtained permission from them to base one of its characters on Knievel's likeness. Kelly Knievel, Evel's son, along with a spokesman from K&K, released a statement indicating the company is seeking actual, compensatory, statutory and punitive damages, as well as profits from the film "in an amount to be determined at trial." They also are seeking profits from "Toy Story 4" Caboom merchandise and toys.
"Evel Knievel did not thrill millions around the world, break his bones and spill his blood just so Disney could make a bunch of money," Kelly said in the statement.
In response, a Disney spokesperson issued a statement indicating K&K's claims "are without merit and we intend to defend against them vigorously in court." This is ironic, seeing as Disney is considered the most protective of its copyrights and legally pursues anyone even hinting at infringing on them, as they should.
K&K and Kelly Knievel claim they are serious about this lawsuit and insist it's not just a stunt.
The following two tabs change content below.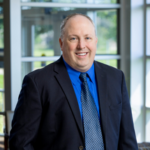 Elder Law and Estate Planning Attorney
at
McCarty Law LLP
Hoping to follow in his father's footsteps from a young age, Reg's practice primarily consists of advising individuals on estate planning, estate settlement and elder law matters. As Reg represents clients in matters like guardianship proceedings and long-term care admissions, he feels grateful to be able to offer families thorough legal help in their time of need.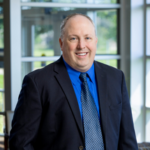 Latest posts by Reg P. Wydeven (see all)