The global pandemic has forced people to change the way they're doing things, including causing many folks to work from home. Now that list may include Ruth Bader Ginsburg and her fellow justices.
Starting earlier this month, for the first time in history, the U.S. Supreme Court began hearing arguments by telephone, as opposed to having the litigants appear in person. In addition, the Court also livestreamed audio of its hearings online and on C-Span, allowing the public its first glimpse into the inner workings of the highest court in the nation. This included hearing a toilet flush, believed to be one of the justice's.
The justices will try to simulate normal oral arguments as much as possible. Customarily, each side will have up to two minutes to make an opening statement. Then, each side has a half-hour to make arguments, however, the justices will usually ask questions of the lawyers, often interrupting them or even each other.
Under the new telephonic format, though, the justices will ask questions in order of seniority, for two or three minutes each. Once all the justices have had an opportunity to ask questions, more inquiries will be allowed if time permits.
Lawyers are also concerned that the new format will deprive them of being able to read the justices' body language and see their faces react to arguments. They won't be able to see the justices are nodding at them or one another, which is typically a good sign. Nor will they see the justices shaking their heads in disgust, which is typically not a good sign. Without seeing the justices, attorneys will not be able to 'read the room.'
Most of the lawyers will be phoning in to the Court from their homes. Attorneys representing the government, though, will be calling from the office of the solicitor general. Unlike most of us, they will be adhering to the reverence bestowed upon the Supreme Court and are planning to wear their usual formal morning coat attire.
They must have gotten the memo from Judge Dennis Bailey from Broward County, Florida.
Bailey's letter, which was addressed to attorneys who would be appearing in court remotely, was published by the Weston Bar Association, which is about halfway between Miami and Boca Raton. The letter, written "on behalf of the ninety judges in this jurisdiction," hopes to find the lawyers "in good health, safekeeping, and not in financial distress." It then goes on to give a state of the union of the courts system and the implementation of hearings by Zoom.
But then Bailey says he and his fellow judges "would appreciate it if the lawyers and their clients keep in mind these Zoom hearings are just that: hearings. They are not casual phone conversations." The judges are surprised by some attorneys' lack of decorum, as they've witnessed "lawyers in casual shirts and blouses, with no concern for ill-grooming." Bailey claims, "one male lawyer appeared shirtless and one female attorney appeared still in bed, still under the covers."
Bailey then enlightened the attorneys by saying, "putting on a beach cover-up won't cover up you're poolside in a bathing suit." He concluded by pleading, "please, if you don't mind, let's treat court hearings as court hearings, whether Zooming or not."
That's easy for judges to say – who knows what they are or aren't wearing under those robes.
The following two tabs change content below.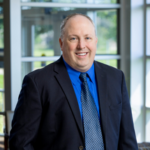 Elder Law and Estate Planning Attorney
at
McCarty Law LLP
Hoping to follow in his father's footsteps from a young age, Reg's practice primarily consists of advising individuals on estate planning, estate settlement and elder law matters. As Reg represents clients in matters like guardianship proceedings and long-term care admissions, he feels grateful to be able to offer families thorough legal help in their time of need.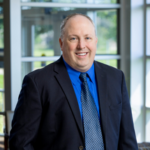 Latest posts by Reg P. Wydeven (see all)