When I was in college, we would always make a few road trips in the fall to go to Madison. Our buddies would line us up with tickets and we would cheer on our beloved Badgers.
I remember one particular game against Michigan, some students smuggled in bags of jumbo marshmallows. They distributed them in the student section and kids started firing them at Michigan players. The marshmallows would comically stick to their helmets and uniforms.
While this was inappropriate behavior, some kids went even further by cramming coins in the marshmallows. Other than leaving a white, sticky residue, the plain marshmallows didn't hurt anyone, but those filled with coins could certainly do some damage.
Because of my thrifty heritage, I wouldn't throw perfectly good marshmallows, let alone stuff them with my hard-earned coins. Thankfully the most aggressive marshmallow hurlers were easy to spot and security kicked them out of the game.
I hadn't thought about the marshmallow tossing for a long time until I caught the highlight of a Cleveland Browns fan dumping his beer on Logan Ryan, a defensive back for the visiting Tennessee Titans. Ryan leapt into the stands near the fan, along with teammate Malcolm Butler, to celebrate Butler's interception that he returned for a 38-yard touchdown.
"We believe we have identified the person involved," the Browns said in the days following the week 1 incident. "He will ultimately face an indefinite ban from FirstEnergy Stadium for the unacceptable behavior."
The fan the Browns identified was Eric Smith. Browns executive Bob Sivik reportedly called Smith at work following the incident to inform him of the ban. According to Smith, after he denied dumping the beer, Sivik was "rude, short and dismissive and was clearly on a mission to resolve this bad press for the Cleveland Browns and nonetheless told [him] that he was a liar, had been identified by video surveillance tapes and was banned from FirstEnergy Stadium.''
The phone call was obviously upsetting to Smith, and some of his coworkers who overheard the conversation claimed Smith suffered a panic attack shortly after.
The call was upsetting because Smith wasn't at the game. In fact, he hadn't attended a Browns game since 2010. The Sunday of the incident, Smith was serving as a DJ at a wedding. Oops.
After realizing their error, Smith says he was contacted by Browns senior vice president of communications, Peter John-Baptiste, who apologized, saying "Our intent was to act swiftly and decisively. Unfortunately, we didn't do enough homework."
Not feeling the private apology was enough, Smith filed a lawsuit against the team in Cuyahoga County, Ohio. his attorney, Bruce Taubman, confirmed that Smith is seeking a "public retraction," and financial damages as a result of the accusation.
The Browns have since issued a statement saying they had "not explicitly identified the individual involved or taken any formal action of punishment."
Thankfully you would never see behavior like this in Green Bay. Packer fans would never waste beer.
The following two tabs change content below.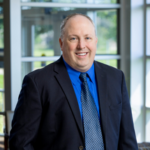 Elder Law and Estate Planning Attorney
at
McCarty Law LLP
Hoping to follow in his father's footsteps from a young age, Reg's practice primarily consists of advising individuals on estate planning, estate settlement and elder law matters. As Reg represents clients in matters like guardianship proceedings and long-term care admissions, he feels grateful to be able to offer families thorough legal help in their time of need.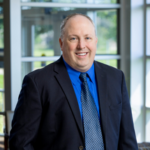 Latest posts by Reg P. Wydeven (see all)