Several years ago, my kids took a summer school course called River Studies. They learned about fish and other aquatic life native to the Fox River and Lake Winnebago. The kids also learned how to fish.
While I was quite adept at Rapala Pro Bass Fishing on the Nintendo Wii, I was never a huge angler. After the kids signed up for the class, however, I wanted to encourage them, so we would go fishing as a family.
My in-laws own a cottage in Cecil and we would go out onto Shawano Lake to try and land some northern pike. I'll never forget throwing out a cast and on the way back in, a fish slammed my lure and tried running with it. I wrestled with it but was finally able to reel him in – a two-foot long slimy fish filled with sharp teeth that wriggled violently as I tried to remove my lure.
After that, I was hooked. I found an awesome tackle box at a rummage sale and immediately began filling it with lures I hoped would attract more pike. I now head out on the lake any chance I get.
The worst part about fishing is not catching fish – I'm told that's why they call it fishing and not catching. Shawano Lake doesn't seem to have quite enough northern pike – I would love it if they had more.
While it's counterintuitive to a fisherman, in Georgia, they have too many northern.
Georgia's Department of Natural Resources recently released a statement indicating that their waters potentially house northern snakehead, an invasive fish. A fisherman reported catching one on a private pond in Gwinnett County, which is located in the northern part of the state, just outside of Atlanta.
"Thanks to the quick report by an angler, our staff was able to investigate and confirm the presence of this species in this water body," said Matt Thomas, chief of fisheries for the Wildlife Resources Division. "We are now taking steps to determine if they have spread from this water body and, hopefully, keep it from spreading to other Georgia waters."
Normally it's unusual for a non-native fish to be found in a private pond, except the northern snakehead can breathe air and survive for several days on land! State wildlife officials said in a press release that it's the first time the species has been confirmed in Georgia waters. The fish are thin and up to 3 feet long and colored blotchy brown with a dorsal fin running the entire length of their back. Northern snakeheads are native to Asia, although they have been found in 14 other states, including Wisconsin in the Rock River.
Snakeheads are considered a non-native invasive species, meaning they affect native species by competing for food and habitat. Without its natural predators, an invasive species can multiply rapidly. In Georgia, it is illegal to possess a snakehead without a valid wild animal license.
Georgia wildlife officials told fisherman who believe they've caught a northern snakehead to kill it immediately, freeze it and report it. "If possible, take pictures of the fish, including close ups of its mouth, fins and tail (and) note where it was caught," state officials said.
Whenever my family goes fishing, we love to listen to music in the boat. Usually we try to play something catchy.
The following two tabs change content below.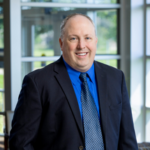 Elder Law and Estate Planning Attorney
at
McCarty Law LLP
Hoping to follow in his father's footsteps from a young age, Reg's practice primarily consists of advising individuals on estate planning, estate settlement and elder law matters. As Reg represents clients in matters like guardianship proceedings and long-term care admissions, he feels grateful to be able to offer families thorough legal help in their time of need.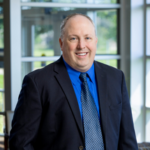 Latest posts by Reg P. Wydeven (see all)