While channel surfing the other night, I caught the classic Seinfeld episode 'The Parking Space.' This installment revolves around Jerry hosting a group of friends to his apartment to watch a championship boxing match. Kramer invites his friend Mike Moffit who confides in him that he thinks Jerry is a phony.
Apparently, Mike is not alone.
In 2016, Jerry sold off a big chunk of his Porsche collection at the Gooding & Co.'s Amelia Island auction for several million dollars. Of the 16 cars he sold, one was a 1958 Porsche 356 Speedster that went for $1,540,000. Between 1955 and 1959, Porsche only built 151 Carrera Speedsters and fewer than 90 had the GS/GT trim Jerry was selling.
According to Gooding & Co.'s listing for the car, European Collectibles, one of the most reputable shops in the Porsche restoration business, completed an "award-winning restoration" on the car. The car also came with a copy of the Porsche certificate of authenticity, a copy of the original Kardex build-card for the car, and additional documentation.
Even with all that paperwork, Fica Frio Ltd., the winning bidder, still took the car to one of the world's foremost historic Porsche dealers over concerns about its authenticity. A full investigation confirmed their suspicions and revealed the Porsche was a phony.
So Fica Frio filed a lawsuit against Jerry, claiming he intentionally misrepresented the Porsche's authenticity. According to the suit, in the history file of the car, the person who sold the Porsche to Jerry said, "Unfortunately we do not have a lot of information on the 1958 Porsche 356 A 1500 GT Carrera Speedster. We purchased the car from a broker who would not take me to the cars (sic) original location to meet the family that owned it originally."
The suit is asking the court to rescind the sale, meaning the Porsche would be returned to Jerry and Fica Frio gets their money back. In addition, Fica Frio is requesting punitive damages. According to court filings, on June 21, 2018, Jerry called the buyer and left a voicemail saying he wanted to "offer my apology for this nuisance and assure you that you will be completely indemnified in full and not have to keep the car and get all your money back."
Orin Snyder, Jerry's attorney, told TMZ, "Jerry has been working in good faith to get to the bottom of this matter. He has asked Fica Frio for evidence to substantiate the allegations. Fica Frio ignored Jerry and instead filed this frivolous lawsuit." Apparently he believes the lawsuit is about nothing, just like Jerry's show.
Snyder continued, saying, "Jerry consigned the car to Gooding and Company, an auction house, which is responsible for the sale. Nevertheless, Jerry is willing to do what's right and fair, and we are confident the court will support the need for an outside evaluator to examine the provenance of the car."
Because Jerry has done quite well for himself, I'm assuming he'll work something out with Fica Frio. Perhaps they would be interested in a 1989 Chrysler LeBaron owned by John Voight.
The following two tabs change content below.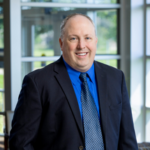 Elder Law and Estate Planning Attorney
at
McCarty Law LLP
Hoping to follow in his father's footsteps from a young age, Reg's practice primarily consists of advising individuals on estate planning, estate settlement and elder law matters. As Reg represents clients in matters like guardianship proceedings and long-term care admissions, he feels grateful to be able to offer families thorough legal help in their time of need.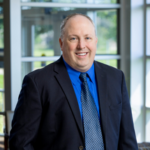 Latest posts by Reg P. Wydeven (see all)