While flipping through the channels the other night, I came across one of my favorite all-time movies: Coming to America. The flick stars Eddie Murphy as African Prince Akeem who travels to the U.S. to find a bride.
Because he doesn't want a potential wife to date him for his money, Akeem pretends to be a poor foreign exchange student. To complete the ruse, he gets a job at the local fast food restaurant McDowell's.
Noticing the similarities to a national fast food chain, owner Cleo McDowell explained the differences between the two restaurants, saying "See, they're McDonald's. I'm McDowell's. They got the Golden Arches, mine is the Golden Arcs. They got the Big Mac, I got the Big Mick. We both got two all-beef patties, special sauce, lettuce, cheese, pickles and onions, but their buns have sesame seeds. My buns have no seeds."
Cleo tried to distinguish himself from the fast food juggernaut knowing how protective McDonald's is of their brand. As I've mentioned in many previous articles, it's amazing how often life imitates art.
McDonald's attempted to prevent the Irish-based fast food chain Supermac's from expanding throughout the United Kingdom and the European Union. They claimed the two similar-sounding names would confuse customers. In 2017, Supermac's asked the European Union Intellectual Property Office to prevent McDonald's from monopolizing the term "Big Mac" for a burger or restaurant name.
McDonald's registered "Big Mac" as a trademark in the European Union in 1996. The chain also reportedly trademarked "SnackBox," one of Supermac's products, despite McDonald's not actually offering an item with that name.
Supermac's believed McDonald's legal tactics constituted "trademark bullying; registering brand names which are simply stored away in a war chest to use against future competitors." Pat McDonagh, owner of Supermac's, told the Irish Times, "We knew when we took on this battle that it was a David versus Goliath scenario but, just because McDonald's has deep pockets, and we are relatively small in context doesn't mean we weren't going to fight our corner."
In a decision of biblical proportions, the European Union Intellectual Property Office revoked the trademark for "Big Mac," ruling that McDonald's was not putting it to "genuine use." To be considered genuine use, a company must utilize a trademark to "guarantee the identity of the origin goods." Apparently, naming a sandwich the Big Mac was insufficient evidence for the EUIPO to hold that McDonald's was making genuine use of their trademark.
As a result, Supermac's, and other European restaurants, now have the right to use the name "Big Mac" and even "Mc" for their own food items. In addition, Supermac's will be allowed to expand their chain throughout the United Kingdom and the European Union.
While the ruling goes into effect immediately, it is almost certain McDonald's will appeal the decision.
In any event, the holding has caused a serious Shamrock Shake-up for the fast food industry in Europe.
The following two tabs change content below.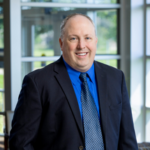 Elder Law and Estate Planning Attorney
at
McCarty Law LLP
Hoping to follow in his father's footsteps from a young age, Reg's practice primarily consists of advising individuals on estate planning, estate settlement and elder law matters. As Reg represents clients in matters like guardianship proceedings and long-term care admissions, he feels grateful to be able to offer families thorough legal help in their time of need.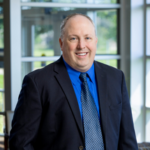 Latest posts by Reg P. Wydeven (see all)