Growing up, I idolized Michael Jordan, the greatest basketball player of all time. While he was anything but humble at his Basketball Hall of Fame acceptance speech, he did have a humble beginning to his career.
As a 15-year-old, 5'10" sophomore at Emsley A. Laney High School, Jordan was cut from the varsity basketball team. He used the experience as motivation, though. "Whenever I was working out and got tired and figured I ought to stop, I'd close my eyes and see that list in the locker room without my name on it," Jordan has said. "That usually got me going again."
He became the star of the JV team, having several 40-point games. He grew 4 inches and the following year became the varsity's best player. As a senior, he averaged a triple-double, was named a McDonald's All-American and got a scholarship to the University of North Carolina.
So turning a negative circumstance into a position situation is one way to handle adversity. A high school soccer player from St. Louis, however, took a different approach.
This summer, Ladue Horton Watkins High School, an affluent suburb outside St. Louis, held soccer tryouts. "John Doe," a junior, tried out for one of the 24 spots on the varsity team, but was cut with 7 of his classmates. Head coach Dave Aronberg told the boy's parents in an email that despite having "some impressive attributes…there were a few holes in his game including technical ability and game decision making that put him behind a number of kids."
While the boy played JV last year, the program's policy is that upperclassmen who don't make varsity can't go back to JV so that younger students are given a chance to develop their skills. So instead of using the setback as an incentive to work harder and try out next year, Doe's mother made a federal case out of it.
She filed a lawsuit against the school in the U.S. District Court for the Eastern District of Missouri, alleging the coach discriminated against her son because, "Female juniors get to play on the female junior varsity team, but male juniors don't get to play on the male junior varsity." After he was cut, the boy's parents pleaded with the coach, then the athletic director, and finally the superintendent, but the school stood behind the decision. So the family sued.
The family wasn't seeking monetary damages, but rather a restraining order that precluded the school from cutting him from the team. They needed the order because the soccer season ends this month. Not allowing him to play would cause him "irreparable harm" as "over half the season is already gone."
The judge denied the request for the restraining order, claiming that barring juniors from the JV team was not unconstitutional because of its relation to eligibility and keeping a successful program.
In response to the decision, the Ladue School District released a statement that read, "The district is grateful for and in agreement with the decision." The family's lawyer said a permanent order would be sought, plus there is also a federal civil rights investigation into the decision.
The school's goal is that the lawsuit ultimately gets kicked.
The following two tabs change content below.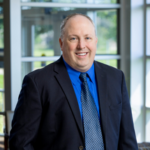 Elder Law and Estate Planning Attorney
at
McCarty Law LLP
Hoping to follow in his father's footsteps from a young age, Reg's practice primarily consists of advising individuals on estate planning, estate settlement and elder law matters. As Reg represents clients in matters like guardianship proceedings and long-term care admissions, he feels grateful to be able to offer families thorough legal help in their time of need.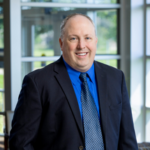 Latest posts by Reg P. Wydeven (see all)