When World War I broke out in Europe in 1914, President Woodrow Wilson pledged neutrality and tried to keep the U.S. out of the conflict. But after Germany sank several American merchant ships, killing their passengers and crew, Wilson asked Congress for "a war to end all wars" that would "make the world safe for democracy." As a result, on April 6, 1917, Congress voted to declare war on Germany, joining the bloody battle known as the "Great War."
The Port of New York and New Jersey comprised the main point of embarkation for U.S. troops and supplies sent to Europe during the war. Because of the ensuing congestion at the port, coordination and supervision of the extremely complex system of bridges, highways, subways, and port facilities in the New York-New Jersey area were desperately needed.
As a result, 100 years ago, the Port Authority of New York and New Jersey was created through an interstate compact authorized by the U.S. Congress. While the Port Authority operates under the supervision of the governors of the two states, it is financially independent of either state. Its funding comes from tolls and fees, not from taxes.
Today, the Port Authority oversees much of the regional transportation infrastructure in the 25-mile radius around the Statue of Liberty, including bridges, tunnels, seaports, and airports, such as LaGuardia Airport, John F. Kennedy International Airport, Newark Liberty International Airport, Teterboro Airport and Stewart International Airport.
The agency even has its own 2,232-member Port Authority Police Department. It's a good thing, because one of its airports was the scene of highway robbery.
Cooper Lund is a man from Brooklyn who was flying to Minnesota last month. He got to LaGuardia Airport early, so he decided to kill time by grabbing a beer. When he looked at the Biergarten's menu, however, he almost got airsick.
Two of the beers on tap were over $20, including a Sam Adams Summer Ale draft that cost $27.85. Lund tweeted that he "sucked it up and paid like $11 for a 12 oz Heineken because I'm kind of a chump who still wanted the novelty of drinking a beer in an airport before noon." While the Sam Adams beer was almost $28, the least expensive glass of beer – Michelob Ultra Drought – was still $13.95.
Lund posted a photo of the menu that quickly went viral. In addition to the costly beer, Lund pointed out that the menu contained a footnote reminding patrons of "the additional 10 percent 'Covid Recovery Fee' that doesn't go to workers." The text actually read, "Covid-19 Recovery Charge: 10% of items ordered added to the bill," that is "not a gratuity for employees."
In response to Lund's photo, and the outrage it sparked, the Port Authority of New York and New Jersey announced it is going to audit the Biergarten's prices. OTG Management is the company responsible for food and beverages at LaGuardia Airport, along with John F. Kennedy, and Newark Liberty International airports.
OTG insists the price was incorrectly written on the menu and indicated it will be conducting its own audit of pricing. "Yikes. GOOD CATCH!" OTG tweeted at Lund. "That Sam Summer **price is incorrect** and has been updated. The company apparently offered to buy him a free beer by saying, "next time you're passing through – on us."
There's an old joke that says if you're having mental health issues, therapy is expensive, but beer is cheap. Apparently not in New York.
The following two tabs change content below.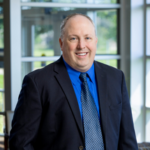 Elder Law and Estate Planning Attorney
at
McCarty Law LLP
Hoping to follow in his father's footsteps from a young age, Reg's practice primarily consists of advising individuals on estate planning, estate settlement and elder law matters. As Reg represents clients in matters like guardianship proceedings and long-term care admissions, he feels grateful to be able to offer families thorough legal help in their time of need.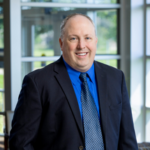 Latest posts by Reg P. Wydeven (see all)