I am a huge fan of the Marvel Cinematic Universe, which, so far, is comprised of 23 films. The standalone movies all reference one another, yet they tie together to tell a grand over-arching story. In addition to the movies, the Disney+ streaming service currently has three TV shows that are woven into the MCU tapestry.
The movies have generated over $8 billion in the U.S., and raked in over $22 billion worldwide. The MCU appeared to be an unstoppable box office freight train…until Covid hit.
'Black Widow,' the 24th MCU movie, was slotted to be released on May 1, 2020. The film, which explores the backstory of Scarlet Johansson's title character, was pushed back numerous times due to theater closures because of the pandemic.
Finally, after following suit of numerous other studios, Disney elected to release the movie in theaters on July 9, while simultaneously offering it on Disney+ for $30.
The Hulk, Captain America, Thor and Iron Man, the Black Widow's male counterparts in the original 'Avengers' lineup, have all had at least one solo movie (Hawkeye will have his own series on Disney+). Accordingly, there has been a clamoring for Black Widow, a hero that has no superpowers and is constantly being underestimated by her juggernaut enemies, to finally have her turn to shine in the spotlight.
Well, it seems that life is once again imitating art, for Scarlett Johansson has decided to take on goliath Disney.
The actress filed a lawsuit against the media conglomerate last month, claiming that the studio breached her contract by releasing the Black Widow on Disney+ at the same time it was released in theaters.
Johansson is suing Disney in Los Angeles Superior Court for breach of contract and is seeking unspecified damages. This is likely to be the first of many similar lawsuits challenging movie studios' current Covid-inspired trend of simultaneously releasing movies in theaters and on streaming platforms.
According to the complaint, Johansson's contractual compensation is to "largely be based on box office receipts," and that she "extracted a promise from Marvel that the release" of Black Widow would be a "wide theatrical release" on "no less than 1,500 screens." The actress alleges that Disney also released the movie on its streaming platform to grow its subscriber base and boost its stock price. Because viewers watched Black Widow on Disney+, they didn't buy a ticket at the theater, costing Johansson money.
John Berlinski of Kasowitz Benson Torres LLP, is Johansson's attorney. He released a statement saying: "It's no secret that Disney is releasing films like Black Widow directly onto Disney+ to increase subscribers and thereby boost the company's stock price – and that it's hiding behind Covid-19 as a pretext to do so." Berlinski went on to say that, "whatever the company may pretend, it has a legal obligation to honor its contracts."
Disney responded by saying, "There is no merit whatsoever to this filing. The lawsuit is especially sad and distressing in its callous disregard for the horrific and prolonged global effects of the Covid-19 pandemic. Disney has fully complied with Ms. Johansson's contract and furthermore, the release of Black Widow on Disney+ with Premier Access has significantly enhanced her ability to earn additional compensation on top of the $20M she has received to date."
As Covid cases are once again on the rise, it's possible theaters may have to close again. If so, it's a sure bet there will be more lawsuits like this coming.
The following two tabs change content below.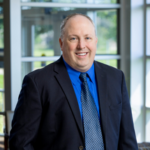 Elder Law and Estate Planning Attorney
at
McCarty Law LLP
Hoping to follow in his father's footsteps from a young age, Reg's practice primarily consists of advising individuals on estate planning, estate settlement and elder law matters. As Reg represents clients in matters like guardianship proceedings and long-term care admissions, he feels grateful to be able to offer families thorough legal help in their time of need.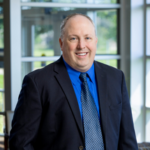 Latest posts by Reg P. Wydeven (see all)